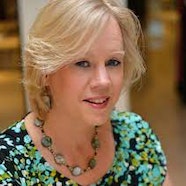 Mary T. Prenon
Clever News Contributor
Mary T. Prenon is an award-winning journalist with a 35-year career in media, communications and public relations. She now specializes in real estate and is a freelance news writer for Clever Real Estate.
After receiving a B.A. in Journalism from Temple University in Philadelphia, she began her career as a broadcast reporter, radio show host and news anchor in suburban New York City. During her radio career, she received two Associated Press Broadcast Awards.
She later transitioned into print reporting for the Westchester Business Journal, Westchester Commerce  Magazine, Realogy Magazine, and many other local publications.
Later, she joined the largest advertising agency in suburban New York City as an account manager, handling publicity for various clients. Currently, she is the director of communications for a Realtor association in the Hudson Valley, NY where she writes for Real Estate In Depth newspaper.
Prenon is also a freelance writer and reporter for The Epoch Times and Chicago Agent Magazine. 
Featured Published Articles
More people are beating the nation's affordability challenge by pooling their resources to co-buy a home.