Before putting your home on the market in the Bay Area, it's important to consider the right timing before making a decision on when your listing will go live. Perfect listing timing in this area can have huge pays offs for sellers.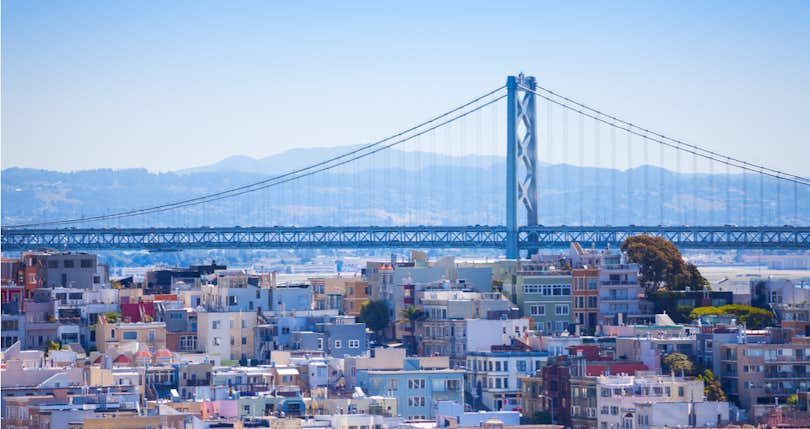 When getting ready to put your home on the market in the Bay Area, consider the timing before listing. A few factors that can affect ideal market timing and impact the seller include home price hikes during certain seasons, job booms in the tech and startup fields, new construction, and a new generation of home buyers. Factors like these can determine how quickly you're able to sell and how much you're able to profit.
The great news about the landscape of real estate in the Bay Area is that buyers are looking to purchase a home as quickly as sellers as looking to get their listings off the market. Timing your listing right could mean a record-fast sale in this market, and the best way to time it right is to work with an experienced, local real estate agent.
Here's what you need to know about the best time to sell in the Bay Area.
Best Time to Sell in the Bay Area
The first couple of months of the year are typically slow with few listings to choose from. By the time spring hits, demand spikes and competition does too. Springtime is without a doubt the best time to sell your home in the Bay Area.
Prices and inventory tend to increase during these spring months, which means sellers have the opportunity to close at the greatest percentage of their list price. Buyers with children in school also lean toward the springtime so they can move over the summer when kids are off school for the season.
Key Factors That Help Bay Area Homes Sell Faster
The amount of days your home stays on the market is a huge factor for selling quickly because houses that have been on the market too long lose attractiveness to potential buyers. Listing your house too soon means that it will get pushed down in the list as more homes become available at the right time. Prepare your perfect listing far in advance so you are ready to strike when the time is right and boost your potential of selling quickly.
Appealing to a younger generation is important with the tech boom and rapid growth of startup companies in the area. Growth in these industries bring a new generation of buyers to the table as Gen X and millennial buyers have the funds to make a first-time home purchase. Modern spaces close to metro areas with great nearby entertainment will be hits for buyers in this age range looking to snag a home off the market before someone else does.
Homes with great curb appeal in the form of bright, pastel shades and perfectly-manicured front yards will also take listing off the market quicker. Many buyers in the Bay Area are looking for a home that matches this traditional style that many homes in this area are iconic for.
Along with outdoor appearance, how your home is decorated on the inside matters too. Buyers in this area can be driven by style, and are up-to-date on the latest home design trends. How you stage your house to sell has potential to attract buyers immediately.
Because Bay Area homes can sometimes be on the smaller side, access to community amenities like parks, gyms, pools, and communal event spaces available for rent, will be huge draws for buyers. Keep these neighborhood features in mind when selling your home, and be sure to include them in the listing to attract home buyers looking for these types of great additions.
Parking availability is scarce in metro areas, so homes with a designated parking spot are a gold mine. This can be one of your best marketing tools to reel in potential buyers.
3 Tips for Maximizing Your Profits When Selling a Home in the Bay Area
1. Consider Your Specific Market
San Francisco is a savvy real estate market with experienced buyers, so being prepared ahead of time to help facilitate quick home inspections ensure closing is fast for everyone. Buyers in this area are looking to speed up the process of making an offer as soon as they find a home they want, knowing that competition is fierce in this market. This competition can drive up your final sale price.
Something else to consider is that Bay Area residents, or future residents, are likely attracted to the area because of its proximity to the water and other activities. If your property is near any of this, it's going to be worth more to potential buyers. Lean heavily into your location advantages if your home is close to any of the Bay Area's top area attractions.
The importance of location in the Bay Area doesn't just stop with proximity to fun. Buyers who might commute to work into downtown San Francisco might take the ferry or other forms of public transportation to get to the office each day. Consider access to these transit pick up and drop off locations when listing as it could make your home more worthy to potential buyers.
Because competition is so heavy in the Bar Area, it's very important that sellers get an accurate evaluation through a comparative market analysis.This will ensure sellers are setting the best listing price based on current market conditions and performance of similar properties in the area.
Learn More: Understanding a Comparative Market Analysis
2. Make Impactful Repairs and Renovations
Because homes are so expensive per square footage in the Bay Area, homes with open floor plans will seem larger than and make buyers feel like they are getting a steal when it comes to space. Knocking down walls to open up the main living spaces can make a world of a difference and add significant value to your home and therefor, its selling price.
A home's outdoor space, though typically on the smaller side in the Bay Area, can be a really big wish list item for buyers because of the great weather the area receives year-round. Consider updating your yard to include great outdoor seating and entertaining spaces, or converting your roof into a patio, especially if your yard space is small.
While outdoor spaces can be updated for minimal costs to the seller, kitchens can take on more of a financial burden. Sellers should choose carefully when making needed kitchen updates, selecting repairs that impact the size of entertaining and family space more than anything. Kitchen renovations also typically add value to the home, making these updates a smart decision for the final price tag.
Learn More: 5 High-Value, Low-Cost Repairs for Home Sellers
3. Find a Great Real Estate Agent
Though timing is everything when it comes to selling your home quickly in the Bay Area, maximizing profit on your home sale requires a lot more than just perfectly timing the market. Help with uncovering cost savings throughout the entire process will ultimately you get you the top-dollar closing price you want.
Clever Partner Agents are all top-rated in their local markets, and come from major brands and brokerages in your area. This means a Clever Partner Agent will help you determine the best time to sell in your market.
In the end, an experienced real estate agent who knows the Bay Area well and can prepare a competitive market research analysis for your home will play a vital role in the final outcome of your sale price. Fill out this form to get in touch with a Clever rep who will answer your questions about your market and connect you with a local Partner Agent for a no-obligation consultation to help you navigate the process of selling your home for maximum profit in the Bay Area.
Related Articles
You May Also Like