HO8 is a common insurance policy for older homes. It's a "named perils" policy, which means that it only provides coverage for things that it specifically names.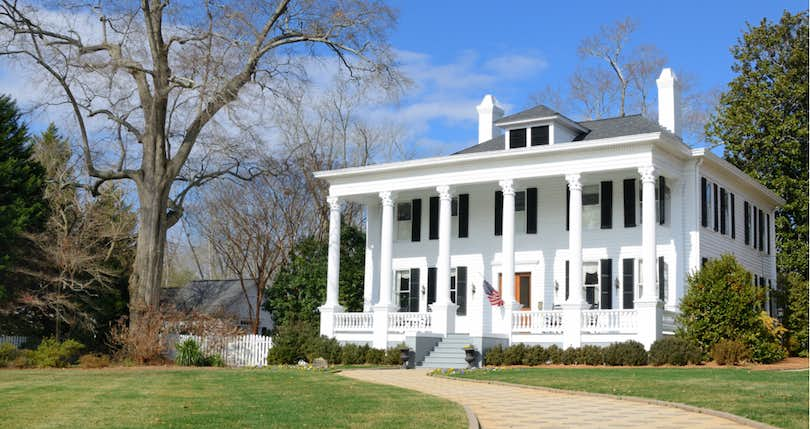 In order to qualify for a mortgage and purchase a home, most lenders will require you to get homeowners insurance.
If you're considering purchasing an older or historic home, you'll likely be looking for an H08 policy. Here's what you need to know.
What Is an HO8 Home Policy?
The HO8 Home Insurance Policy is one of the most common types of coverage for older homes. This is because it's basic, accessible, and easy to understand.
One of the most important things to understand about this type of policy is that it's a "named perils" policy. This means that it will only protect homeowners from problems that it specifically names.
So, if something happens to your home and it's not on the policy list, you can't receive coverage for it.
Rates for these policies vary greatly by state.
What Are the Named Perils of an HO8 Home Policy?
Commonly, the HO8 Home Policy will protect homeowners from the following things:
Fire or Lightning
Windstorm or Hail
Explosion
Riot or Civil Commotion
Aircraft
Vehicles (unless caused by the insured)
Smoke
Vandalism or Malicious Mischief
Theft (the limit of liability for an HO8 Policy is usually about $1,000)
Volcanic Eruption
Are There Any Common Perils that an HO8 Policy Doesn't Cover?
Yes, there are a few common incidents which the HO8 Policy doesn't provide coverage for.
They are as follows below:
Water Damage
Falling Objects
Mold
Power Surges
However, you can usually pay a little bit extra each month to add water damage to your policy. And, sometimes, your insurance company will cover you if you can prove that the falling object occurred because of one of the covered instances above.
What's the Difference between HO8 and HO3 Insurance?
The main difference is that an HO3 policy is an open peril policy. This means that it covers everything except what is specifically named. So, basically, it functions in the opposite way to a named peril policy.
The second main difference is the replacement costs.
In a typical HO8 Policy, the insurance company is allowed to give you a home and/or materials that it chooses, so long as it matches the original home closely enough. This means things like square footage and the number of bathrooms, although the building materials themselves might be different.
Who Should Apply for an HO8 Policy?
If your home is over 40 years old, then it's likely that you won't be able to qualify for another type of insurance and should take out an HO8 Policy.
But sometimes the age of your home isn't the only thing that determines your eligibility for a specific policy.
Some insurance companies prefer to use your credit score as a way to determine whether or not they will cover you.
So, if you have any history of messy credit, you might be locked out from purchasing an HO3 Policy altogether, leaving you with the only option of taking out an HO8.
Talk to your real estate agent about which policy is best for you. Agents can help you evaluate your options and point you in the direction of a good carrier or agency, given your specific financial situation, home type, and goals.