The week before closing is an exciting time for buyers and sellers alike. It's been a long journey for both sides, and within a week the buyer will have a new home and the seller will be off on their next adventure. But this last week is also bustling with activity — here's what you'll be doing.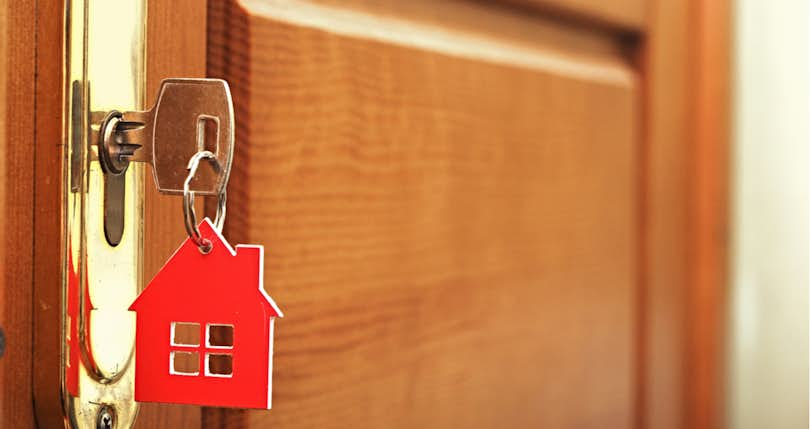 Once a house goes under contract, you won't be sitting on your hands waiting for the closing date. Buyers and sellers alike will have several challenges to tackle right up until the day you sign the paperwork.
Compared to the rest of the process, the week before closing is fairly tame. Most of the hard work is over, so you can focus on the finer details that will make for a smooth transition at closing.
Here's a closer look at what sellers and buyers can expect during the week before closing so no task falls through the cracks.
What Home Sellers Do a Week Before Closing
As the seller, your biggest priority during the week before closing is to get the home ready for the new owner. Make sure you cross off the following tasks from your to-do list:
Tackle Your Remaining Home Repairs
If you agreed with the buyer to do any repairs or upgrades to the home, you're almost out of time at this point. You'll want to hop on that to-do list as soon as possible to wrap up any lingering repairs so you won't be held liable for breach of contract.
It's a good idea to save your receipts and give copies to your real estate agent. This way, there's no doubt that you held up your end of the deal when the new owners move in.
Find Handyman Services Contractors. Get Up to 4 Quotes Now. It's Quick, Free, and Easy!

Move Out
All of your belongings will need to be out of the house before you sign the paperwork. Immediately after closing, the home isn't yours anymore, so don't wait until the last minute to load up the moving truck.
Give the Home a Good Cleaning
The golden rule of home selling is to leave it in the same condition you'd want to find it in as a buyer. That doesn't mean you have to go around pressure washing walkways and cleaning gutters. But dusting the blinds, cleaning the windows, and wiping down the counters will be a warm welcome to the new owners.
Too busy to do all this yourself? Find local cleaners to help you on TaskRabbit!
Schedule Your Final Utility Readings
Contact your local utility companies and let them know when your last day in the home will be. This way, they can plan to transfer service over to the new owner without charging you for what you didn't use.
Find Out Where to Go for the Closing
Talk to your real estate agent to find out where the closing attorney's office is and what time you need to be there. It's a good idea to get directions now so you can allow for enough driving time on the closing date.
What happens the week before closing?
Learn more about what happens before closing.
What Home Buyers Do a Week Before Closing
Buyers take the lion's share of work during escrow, but the week before closing is usually the light at the end of the tunnel. Ideally, you'll only have a few tasks to do as you prepare to take ownership of your new home.
Do a Final Walkthrough of the Home
A few days before the closing, buyers can walk through the home one more time. As the buyer, make sure any agreed upon repairs were performed and ensure the home is in the same condition as when you made your offer. Reach out to your buyer's agent to see when you can do the final walkthrough.
Review Your Finalized Closing Costs
Your lender will provide you with an estimated report of the closing costs when you apply for the loan. A week before closing, these costs are finalized and presented to you for review. This is the actual total you will need to bring to closing in the form of a cashier's check.
Address Any Lingering Underwriting Issues
In most cases, your loan will go through with no issues. But sometimes, there could be some last minute underwriting issues you must address. For example, you might need to provide a letter of explanation about a certain bank deposit.
If you run into underwriting issues, it's best to handle them quickly so they don't delay your closing.
Secure Your Homeowners Insurance
Your mortgage lender will require you to obtain homeowners insurance. If you haven't done so already, you must secure your insurance and bring proof of the insurance to closing.
Set the Right Expectations with a Clever Partner Agent!
Working with a Clever Partner Agent is invaluable during closing and the home selling or home buying process at large. The closing process is a complex to-do list for buyers and sellers alike, and you can't wait until the last minute to complete certain tasks. Your agent takes the guesswork out of what buyers and sellers need to accomplish before they sign the papers to ensure a worry-free, stress-free transition.
If you're selling your home or looking to buy a new home, connect with Clever today and let us introduce you to a Partner Agent in your area today!
Related Articles
You May Also Like