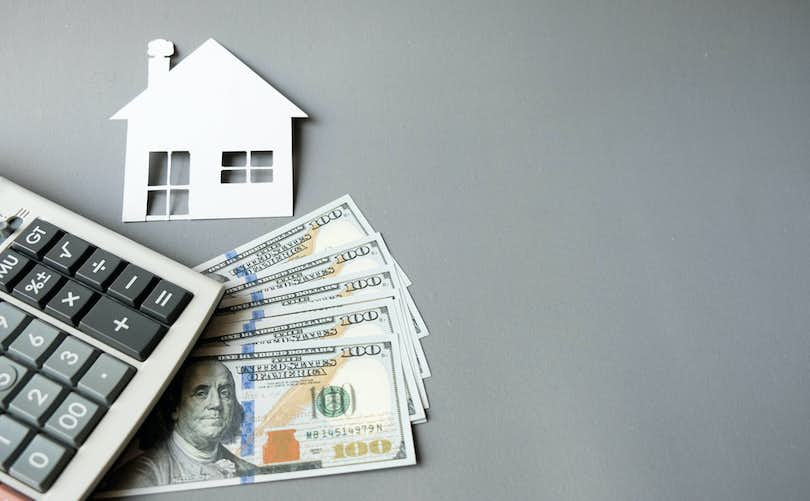 Spring and summer are typically the best times to sell a home. So if the warm, sunny days have you thinking of putting your house on the market, there are a couple of upgrades you can do to help you get the best possible price and sell it quickly. Of course, some renovations and upgrades have a higher ROI than others, so it's important to know where to allocate your hard-earned dollars.
A joint study from the National Association of Realtors and the National Association of the Remodeling Industry called the 2022 Remodeling Impact Report analyzed data from home sales to determine cost recovery estimates for various home renovations. The study found which repairs and upgrades provided the highest return on a homeowner's investment, whether you're selling a home with a real estate agent or on your own.
Although you don't have to take on multiple renovations prior to putting your home on the market, many of the ideas below are quick updates that can improve the curb appeal and overall value of your home.
Refinished hardwood floors
If you have hardwood floors in your home, it might be time to refinish them. Buyers absolutely love hardwood floors, but if your floors show wear and tear, it could put them off. Luckily, refinishing your hardwood floors has an impressive 147% ROI. If you decide to refinish them before putting your home on the market, this can help one of your home's biggest assets shine.
New wood flooring
If you don't have wood flooring, consider installing new wood floors before putting your house on the market. This is an especially good idea if your home has matted carpet, vinyl tiles, or any flooring that's showing a lot of wear. Although installing new wood floors might feel like an expensive investment, data shows you can get a 118% ROI on that update.
Upgraded insulation
Upgrading your insulation has a 100% ROI. This is especially good if you want to show potential buyers that your home is energy efficient. Buyers like knowing that they won't get surprise utility bills that are more than they expected. By putting in your listing that you've upgraded your insulation, especially in areas prone to extreme heat or cold, it could help you sell your home quicker.
Basement conversion
Finishing a basement or converting it into a more usable area can be a very attractive upgrade to buyers. Converting your basement creates an additional living space that your buyers can use and can make your house feel bigger. Additionally, converting your basement can give you an 85% ROI, helping you to sell your house for more.
Closet renovation
If you don't have a lot of time before putting your house on the market, consider doing a closet renovation. Adding storage and shelves to your closet can help buyers envision their belongings in the space. If your house has smaller closets, this is an especially good idea because it shows buyers how to maximize the space. Closet renovations have an 83% return on investment.
Attic conversion
Anytime you can add additional living space to your home, it helps. Buyers are constantly looking for homes that have added features and various living spaces. So if you have an attic that you're able to convert to a living space, and you can do it affordably, consider taking on that renovation. It offers a 75% ROI and can give your buyers an additional bedroom or office, as well as make your home more interesting and memorable.
Bathroom renovation
Bathroom renovations are a big undertaking, but they do offer a solid 71% ROI. Kitchens and bathrooms are the two main parts of a home buyers look at, and if your bathroom is outdated, it might turn buyers away. Even a small upgrade to the lighting, shower fixtures, and adding new curtains or art can help make this space shine.
Kitchen upgrade
A full kitchen renovation can take months and cost a significant amount of money, so if you don't want that challenge, you can complete a kitchen upgrade, which has a 67% ROI. This means updating the kitchen with fresh paint and new hardware and replacing the appliances rather than gutting it completely. You can even paint the cabinets for a fresh, updated look.
Interior painting
Buyers prefer homes with neutral colors. While there isn't ROI data on how much return you'll get from painting the entirety of your home, 48% of real estate agents recommend doing this before selling. Not only will it make your home look nice, but it will help it feel fresher and smell cleaner, too.
Upgraded laundry area
If you're hoping a family will buy your home, don't forget about the laundry area. This is a place where families spend a lot of time running their households. Improve the laundry area's appeal to help attract more buyers and stand out among competitors.
A new roof
Yes, adding a new roof is expensive, but it has a 100% return on investment, according to the data. Additionally, 33% of agents recommend doing this before selling. Buyers love it when a home has a new roof because it means they can go a long time — decades even — without replacing it.
A new garage door
Getting a new garage door is a very easy way to update the curb appeal of your home and give a positive first impression. Plus, it comes with a 100% ROI.
New vinyl siding
If the siding on your home is peeling or damaged in any way, it could scare buyers. Luckily, replacing your siding with new vinyl siding has an 82% ROI. Be sure to mention this in your listing as well, since new siding not only looks better but can improve your home's energy efficiency.
New windows
Replacing your windows with new energy-efficient ones can yield a 67% ROI. It also can help improve your insulation, which can reduce your buyer's energy bills.
A new front door
Getting a new front door isn't necessary, but it's an easy upgrade that's often a buyer's first impression of your home. It also gives a 63% ROI.
Decluttered space
Homes show better when they are completely decluttered. Having messy and full countertops can make buyers feel uneasy, like there won't be enough space for their belongings in the home. Even if you have to rent a storage unit while your home is on the market, do whatever you can to clear out your belongings to make your home feel bigger.
Clean walls
If you have kids or have been in your home for a number of years, it's probably a good idea to clean the walls. You want buyers to know you've taken care of your home. You can clean the walls with soap and water and use a magic eraser for harder-to-remove stains. This will contribute to making your home feel fresher to buyers who come to see it.
Staging
Even if you plan on selling without an agent, you can hire a professional stager — or research online the best ways to present your home. There are ways to position your furniture and decor that will help buyers envision themselves in your home.
Deep-cleaned bathrooms
When you're about to list your home, take extra care to deep clean your bathrooms. This means scrubbing your grout and tiles and even cleaning your light fixtures. All of this will help show your buyers you take good care of your home.
Furniture clear of pet hair
If you have dogs and cats, make sure there is no sign of pet hair in your home. Some buyers may be allergic to pet hair, and seeing it on your furniture or on the floor might prevent them from putting in an offer.
Steam-cleaned carpets
Lastly, if you have carpets, hire a carpet cleaning company or rent a carpet cleaner from a home store. Cleaning your carpets will improve the appearance of your home, which will help you sell it faster.
While you don't have to complete expensive repairs or upgrades before putting your house on the market, completing a couple of the tasks above can help you to maximize profits when selling your home. That's helpful when you have to pay agent fees, title fees, taxes, and closing costs.
Remember to consult with your real estate agent before completing renovations to make sure the improvements will help sell your home in your specific market. Hopefully, with these upgrades, you'll be well on your way to a quick sale.
This article was originally published on Clever Real Estate.