✍️ Editor's note: We strive to provide objective, independent advice. When you decide to use a product or service we link to, we may earn a commission. Learn more.
From Corpus Christi to Austin, Texas has some of the best house-flipping markets in the country. But finding a great house is just the first step in a long process. This guide to house flipping in Texas lays out the entire process.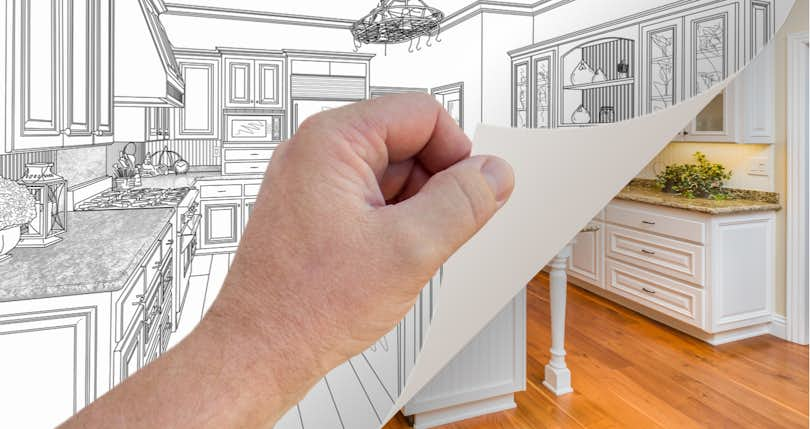 There are a lot of ways to get rich in this world, but house flipping has the potential to do the most for the community. You fix up a house in disrepair, simultaneously improving the neighborhood and making a profit.
But just because flipping a house feels good, that doesn't mean it's easy. Like any sort of real estate investing, it takes a lot of careful market analysis to avoid losses or breaking even after investing a lot of time, energy, and money.
Texas markets are also highly competitive for house flippers, and it's getting harder and harder to find a good deal.
We're here to help. Our guide to flipping houses in Texas breaks down the process, including how to find and analyze profitable deals.
2022 Texas Housing Market Analysis
| Factor | Trend |
| --- | --- |
| Home value change | 31.76% |
| Months inventory | 1.5 |
| Sale-to-list | 98.90% |
The median home value for Texas as a whole is $747,400 with home values increasing a very healthy 31.76% over the past year.
Of course, in a state as large as Texas, home values can vary wildly from city to city. For example, the city of El Paso has a median home value of $210,010 but in Austin, the median home value is $459,104.
With this much variance, prospective house flippers will have to contend with a dizzying amount of data about initial investment, contractor expenses, and profit margins.
The best way to navigate this maze is to partner with a great local agent, who understands the market's subtleties and potentials.
How to Find Cheap Texas Properties
The best deals are usually homes that only need cosmetic repairs, or homes with motivated sellers. Types of homes that make for good flips in Texas often include foreclosures, pre-forecloses, short-sales, and abandoned of neglected properties.
Here's how to get some help finding deals in Texas.
1. Use real estate investment software
One of the biggest challenges of flipping homes or finding rental properties in Texas is finding great deals. But real estate software is a great tool to help you spot deals.
DealMachine's real estate software helps Texas investors find and research distressed homes (think: pre-foreclosures, foreclosures, short sales, etc), and get in touch with owners fast via batch skip tracing and direct mail campaigns.
Its driving for dollars app is fast and easy to use. When you're driving around town and spot a home that could be a great deal, you can send the owner direct mail through the app for huge time savings (no post office visits required).
Other popular real estate software or websites for flippers to consider include:
Flipster: Primarily targeting house flippers, this app helps user find motivated seller leads, while also providing valuable comparable property information to help you estimate a home's fair market value before making an offer.

Flipperforce: The Flipperforce app helps BRRRR method investors analyze home values to calculate the maximum purchase price to offer on a property before making a purchase.

Zillow foreclosure center: Zillow makes it easy to find foreclosed and bank-owned properties in Texas. However, unlike off-market properties you'd find on DealMachine and other software, most of Zillow's properties are publicly listed - meaning you'll likely face stiff competition from other investors.
2. Partner with an investor-friendly realtor
Partnering with an agent who works primarily with real estate investors is another great way to find deals.
Agents have expertise in Texas' variety of markets, understand real estate laws and practices specific to the state, and can provide access to lesser-known neighborhoods and properties that just may be your dream investment.
Clever has partnered with investor-focused agents, and eligible buyers can get back .50% of their home's purchase price after closing (potentially saving you thousands on your home purchase).
How to analyze deals to turn a profit
Let's not take our eye off the prize here: the point of flipping houses is making money. But how do you successfully find houses that will yield the most profit?
One truism in real estate is "'location, location, location." Where a house impacts its value more than any other single factor. So one very easy way to find a potentially profitable flip is to look for undervalued properties in desirable neighborhoods. Maybe it's the long time home of an elderly resident, or a vacant property that's fallen into disrepair, but if it's in a high-value neighborhood, it could be a renovation away from a very profitable resale.
If you haven't settled on a neighborhood yet, do your research. Try to find the up-and-coming neighborhoods to catch the first, steepest part of the upswing. Look for neighborhoods with good schools, increasing home values, and employment stats that are trending upwards.
One very essential consideration is the condition of the home. Flipping is supposed to be quick, so look for houses with "good bones." A place with water damage, mold in the walls, or cracks in the foundations, can't be quickly renovated and put back on the market. Those are long-term projects and you're looking for short-term projects that need mostly cosmetic work.
In Texas, architectural style is a big factor in home value. In the suburbs, ranch-style homes are the most popular because the single-story design mitigates the notorious Texas heat. In urban areas, different aesthetics take precedence. If you're flipping in a market like Dallas, look for townhomes or mid-century moderns to garner the most interest.
Another important consideration is the value of the surrounding properties. You may think you've found a great option, but if your gut isn't supported by the neighborhood data, you may end up losing money. Always do your homework; one of the best tools at your disposal is a comparative market analysis, to see what sort of home prices the market supports in the area you've honed in on. When it comes to trusting your gut versus trusting the numbers, always go with the numbers.
How to analyze deals to turn a profit
When you're trying to project your house flipping profits, the first formula you should turn to is the 70% Rule.
Put simply, the 70% Rule states that you should never pay more than 70% of a house's after-repair value, minus the cost of repairs and renovations.
Let's look at a specific example from a Texas market. If you're looking to flip a home that costs $368,800, and you've found a potential property which will require repairs costing $30,000, the formula will look something like the below.
($368,800 x 0.70) - $30,000 = $228,160
So the maximum you should spend on a potential house flip (assuming $30,000 in repairs), would be $228,160.
The 70% Rule is a great way to set your budget, but don't forget to take into account all your expenses. You're going to have to shell out for the initial purchase price, the cost of all repairs and renovations, the carrying costs, and the selling costs. Make sure you're taking all these factors into account when trying to project your profits.
Quick Tip: Clever Can Save You Thousands When You Flip A House
When you flip houses, Clever can help you save both when you buy, and when you sell.
When you buy a home, Clever can connect you with a buyer's agent and offers cash back on eligible purchases to help cover repairs and other expenses.
When it's time to sell the property you just renovated, Clever can connect you to a great agent from a major brand or top rated local brokerage that will list your house for 1.5% — half the typical rate.
When you're flipping houses, every dollar counts, and sellers that buy and sell with Clever save over $7,000 on average.
It's free to get started and interview agents, with no obligation to move forward.
How to finance Texas flips
Right off the bat, there's a reason they say "cash is king." If you have the cash reserves on hand to fund a down payment and renovations, that should always be your first choice.
You won't pay interest while you're holding and rehabbing the house, and paying cash allows you to wait until market conditions favor you, instead of working against the clock.
Of course, not everyone is sitting on a big pile of cash, and will have to seek financing for their house flips. If you go this route, you'll have a few options at your disposal.
One option is a rehab or hard money loan, which is a short-term loan at relatively high interest rate. Another option is the home equity line of credit, or HELOC. As you might surmise from the name, a HELOC is a line of credit derived from your personal home equity. Qualifying for the HELOC usually requires a good credit score and a minimum level of home equity. This line of credit gives you wide latitude to convert your equity into cash on demand, and use it for whatever you wish.
Closely related to the HELOC is the home equity loan, or HEL. The home equity loan is simply a lump sum payment derived from your home equity, as opposed to the credit line approach of HELOC. Some people prefer the lump sum approach rather than the bit-by-bit approach of repeated withdrawals from the HELOC.
As always, the best way to determine your profit margins after taking your financing choices and carrying costs into account is to consult with a real estate professional. Trying to estimate on your own risks losing money or, if you've used home equity to finance your flip, endangering your primary residence.
5 Best Cities in Texas for House Flippers in 2022
1. Austin
With the presence of the University of Texas, as well as a robust tech sector, there's perpetual housing demand here. The median home value in Austin is $459,104 and has gone up -10.26% in the last year.
2. Houston
Houston's median home value is $301,555, and home values there have increased by -1.20% in the past year. That's the good news; compared to the national median, home values there are relatively low, and there's been robust growth, which means plenty of profitable flipping opportunities.
The downside is that real estate taxes in Houston are some of the highest in Texas, so the longer your house sits on the market, the more those taxes will eat into your profits.
3. San Antonio
Long known as one of the best markets in the nation for house flipping, San Antonio offers great value and a robust market. The median home value there is $287,044 and is increasing -2.59% over the past year. The combination of healthy appreciation and lower-than-average home value is a recipe for profit; some zip codes saw a ROI in the low forties.
4. Dallas-Fort Worth
One of the hottest markets in Texas and in the entire country, median home values in Dallas are at $367,804and have risen a staggering -1.91% over the past year. In some zip codes, house flippers saw an incredible ROI approaching 50%.
5. Corpus Christi
This modest port town offers great value for investors; median home values are at $216,719 and have increased -0.30% in the past year. With a lot of outdated housing stock to be rehabbed, house flippers in Corpus Christi saw a ROI that went as high as the mid-forties.
Next Steps for Texas House Flippers
The best way to secure a profitable house flip is to work with an affordable and experienced agent. A great agent can help you focus on the right properties, evaluate potential ROIs, choose between financing options, and much more.
Clever Partner Agents are top performers in their markets and work for a small fraction of the typical commission. When it comes time to sell, working with one of our Partner Agents gets you a full-service experience for a flat fee, meaning you'll be able to absolutely maximize your profits.
Related Articles
You May Also Like