There are many financing options available to those looking to purchase investment properties. While traditional loans or hard money financing work well, Fannie Mae and Freddie Mac also offer two unique loan products to help investors with low credit and low savings get approved for financing.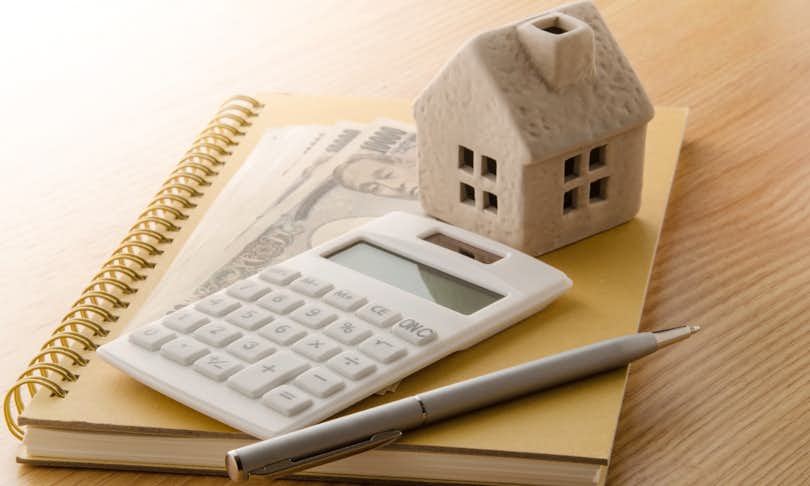 Real estate investors looking for rental properties have many financing options available to them. While some might turn to hard-money options or traditional loans, many investors are interested in financing with Fannie Mae and Freddie Mac loans.
You may have heard the names, Fannie Mae and Freddie Mac, before, but might not know exactly what they are and how they differ from other investment loans. We'll walk you through everything you need to know to find the right Fannie Mae or Freddie Mac loan for your investment property.
Fannie Mae and Freddie Mac: A Quick Introduction
Fannie Mae and Freddie Mac are government-sponsored financial entities that act as a liaison between banks and lenders, private investors, and the federal government. Their goal is to offer thousands of banks quick access to funding for mortgages and other types of financing loans.
Fannie Mae is short for the Federal National Mortgage Association (FNMA) and was established as part of the New Deal in 1938. Fannie Mae's primary focus is to provide more affordable mortgage options to low and moderate income buyers by purchasing loans from all types of financial institutions, ranging from national banks to local credit unions.
Freddie Mac is short for the Federal Home Loan Mortgage Corporation (FHLMC), which was formed in 1970 to make affordable mortgages even easier for buyers to access. Freddie Mac offers similar financing options as Fannie Mae, but also allows borrowers to bundle mortgages together to be sold as investments on the secondary mortgage market.
Both financing types are government-backed and can be viewed as safer mortgage options than other privatized loan types. While they're considered sister and brother entities, they are also competitors.
Loan Options for Investors
When searching for financing for investment property, most investors will need to have the capital for a large down payment. Traditional investment loans typically require a 20% down payment, which can seem like a hefty fee to pay towards an investment property.
If you don't have that kind of money to put down on a rental property, there are two new Fannie Mae and Freddie Mac loan options that might be your best choice for an investment mortgage.
Fannie Mae HomeReady Loan
The HomeReady loan package was designed for low-to-mid income homeowners with minimal savings for down payments. While this loan offering seems like it's only for residential mortgages, it can be used for investment properties, as well.
Qualifications are generally less strict than other investment loan programs. Some general requirements include:
Credit score of 620 or higher
Some areas impose income limits
As low as 5% down payment for single unit properties, 15% down payment for duplexes, 25% for 3+ unit properties
There are two major downfalls to this type of loan. Firstly, while a two-unit property requires less than a 20% down payment, larger multi-unit properties can require as much as 25% down.
Secondly, since this is a home mortgage, the investor would need to live in the property for at least a year. Investors seeking multi-unit properties could easily live in one unit and rent out the others, while any investor purchasing a single unit property must live in the unit themselves for one year. However, this option would work well for any investor looking to renovate or flip a property.
On the upside, this loan is easy to apply for and does not require mortgage insurance once the loan amount owed drops below 80% of the value of the property.
Freddie Mac Home Possible Loan
The Home Possible loan package has two different loan offerings, with two different low down payment rates.
The 3% down payment option requires a minimum credit score of 640, while the 5% down payment option accepts even applicants with no credit history. For anyone looking to invest who has poor or no credit, this second option could be a great way to secure financing.
Best of all, the 5% down payment option can be used towards multi-family housing with up to 4 units inside.
On the downside, investors also would have to live in the property for at least a year to qualify for this loan.
Like the Fannie Mae loan, borrowers are not required to keep mortgage insurance once the mortgage balance drops below 80% of the property value, saving investors a lot of money each month.
Summary
Financing your investment properties with Fannie Mae or Freddie Mac Loans can be a smart decision for many aspiring investors. These loans offer down payments as low as 3-5% and are easy for borrowers with lower credit scores to get approved.
On the downside, borrowers will need to live in their investment property for at least a year in order to qualify for the loan. This can work out perfectly for investors looking to renovate and flip a property or those hoping to live in a unit and rent out the rest.
To learn more about Fannie Mae and Freddie Mac loan options for investment properties, connect with a local real estate agent. Clever can put you in touch with a top local agent near you with experience in investing.
Related Articles
You May Also Like