Mortgage pre-approval | Offer and acceptance | Inspection period | Mortgage appraisal | Financing review and finalization | Closing | Choosing a buyer's agent
The real estate transaction is long and complex, and you may wonder what, exactly, it entails. You might also want to know how long it takes. Fortunately, a real estate transaction is essentially the same everywhere. Here's what you need to know.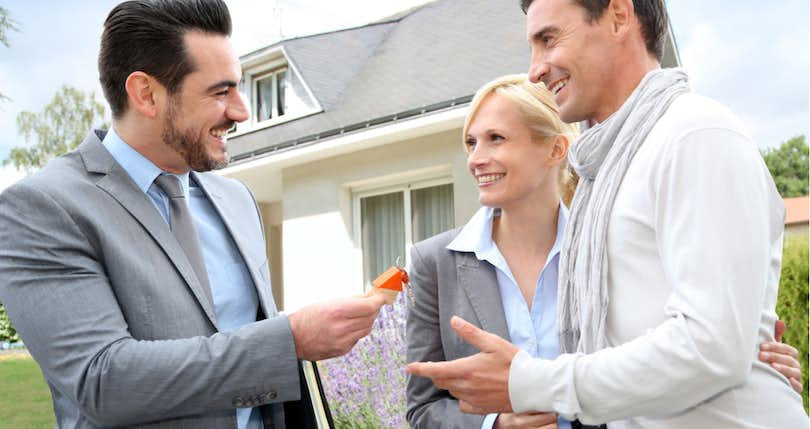 Are you getting ready to buy a new home, and you're wondering what to expect? You're not alone. Whether you're a first-time home buyer or are nervous simply because you haven't bought a home in quite a few years, it's normal to have questions.
Having a great buyer's agent working with you can help you get the answers you need no matter what your concerns are. If you're interested in finding a top-rated buyer's agent, contact Clever today.
Fortunately, the real estate transaction timeline is easy to understand. From the beginning to the end, here's what you can expect as you purchase a home.
Mortgage pre-approval (two to four weeks)
Before you even begin your house hunting, you want to be in a great position to make an offer as soon as you see a home you love. That means you need to be pre-approved for a mortgage.
The lender will look at your credit and documentation and will verify your income. The pre-approval will be valid for about 60-90 days, and the lender can give you a letter indicating that you are financially qualified.
Pre-approval takes two to four weeks, so be ready to wait for the lender to do full due diligence.
Offer and acceptance (one to two weeks)
Once you find a home you love, it's time to make an offer. Your buyer's agent will help you negotiate if the seller makes a counteroffer or if there are other concerns.
This can take as little as a week, but may be longer if there are multiple offers or the seller takes their time making a decision.
Inspection period (two to four weeks)
Once your offer is accepted and the purchase contract is signed, the next step is to schedule your inspection right away. You have between one and two weeks to have it completed and let the seller know what repairs or credits you need.
Again, having a strong buyer's agent on your side can help you not only find a well-qualified inspector but they can also assist you with negotiating with the seller and the seller's agent, depending on what the inspection finds.
The post-inspection negotiation period is an additional one to two weeks after the inspection.
During this time, the title will also be reviewed to ensure no one else has a claim to the property. There will also be a survey to show the property lines and easements.
Mortgage appraisal (one week)
Once the inspection and repairs are complete, the mortgage company will want to do an appraisal. This is different than the sale price, the inspection, or the tax assessment.
Why does the mortgage company want their own assessment? Their goal is to protect the mortgage investment they are making. If they have to repossess the house, they want to make sure they can sell the property for enough to cover the loan.
Having the assessment come in low is a major concern for many home sellers and buyers. If it does, keep in mind that you can appeal or show evidence that the true value is higher.
Financing review and finalization (two to three weeks)
The purchase contract includes a contingency that allows the buyer out of the contract if they are not able to secure a mortgage with reasonable terms to buy the home.
Once the appraisal is done, the lender will finish their paperwork and finalize the mortgage. As contingencies are satisfied, you'll remove them to complete the purchase contract.
The closing date will be set in the purchase contract, and if the mortgage review runs long you may need to ask for an extension. If the process finishes early, you might be able to ask to close early. However, keep in mind that the seller has their own process — they may be trying to buy a home themselves, and they need time to move out as well.
Closing (one day)
The big day has arrived. You'll do a final walkthrough and move through the final closing. You'll sign all the mortgage documents, arrange your down payment and other closing costs, and more.
You'll get possession of the keys and be ready to move in.
Choose a great buyer's agent to go through the buying process
If you want to have a great experience buying a home, you need an excellent agent. An experienced full-service buyer's agent can help you find the home you're looking for, negotiate a great price, and move through the process until closing.
👋 Need a great agent on your side?
Connect with top local agents who can help you get a great deal on a new home. Eligible buyers also earn cash back after closing.
Related articles