Nothing beats the value of a good lead. That's why realtors spend so much time looking for quality leads. Well, until they find a good real estate referral company to do the lead generation work for them. We've compiled a list of the best real estate referral companies to help get you started.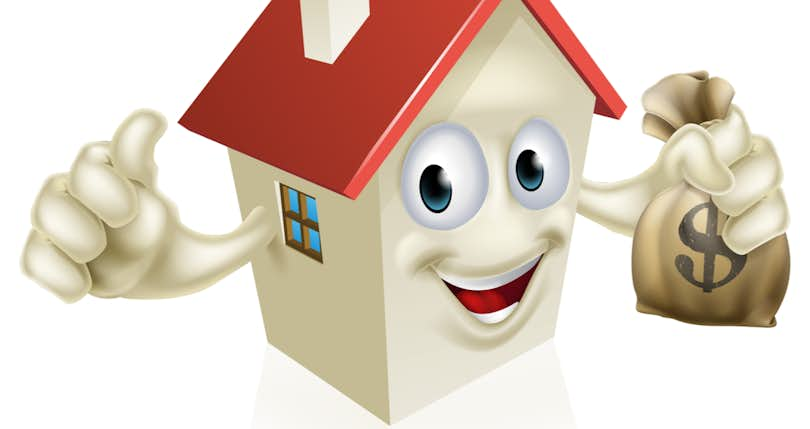 Every real estate agent knows the importance of a good referral company. Leads are a real estate agent's bread and butter. Every lead is an opportunity to grow your real estate business, increase your earnings, and to gain more leads.
As they are so important, real estate agents typically spend a significant amount of time and energy finding leads. However, their time could be spent elsewhere, rather than following up on lukewarm leads. That's where referral companies come in.
These companies work to provide agents with leads on buyers and sellers. These are hot leads, as they are people actively buying or selling a home and all they need is a great real estate agent.
With the real estate market growing at the pace that it is, competition is high. Having a good lead referral company can help to put you ahead of the pack. So which referral company is best for you?
What are the best real estate referral companies?
Find the best referral company for local leads.
Zillow
As the largest real estate search engine on the internet, Zillow provides an effective marketing platform and helps agents to reach potential leads.
If you sign up for the Zillow Premier Agent program, you'll pay a monthly fee determined on your chosen zip code, the number of leads you prefer, and competition for space.
Zillow features agents who pay for coveted spots next to listings in their zip code at a predetermined frequency rate. You'll pay more money to be featured more often in a competitive market than you would to be featured in a less competitive market.
Previously, consumers would call Zillow and it would connect them to a Zillow Premier Agent, who could follow up on the lead. However, Zillow has moved away from that model and now gives realtors direct access to leads via phone call. Leads can also reach out via email or text.
Zillow Premier Agents enjoy benefits such as receiving leads in your inbox, exclusive ad placement options, exposure, market presence, Zillow Premier Agent reviews, an IDX website with a custom domain name, and more.
Realtor.com
Realtor.com is the second-largest real estate search engine on the internet. Real estate agents looking to increase their lead generations may be drawn to the potential that Realtor.com offers. By reaching a larger audience, Realtor.com provides agents with consistent leads.
Realtor.com uses a program called "Showcase Listings" also called "Advantage Pro for Agents," which connects qualified leads to a single agent, instead of multiple agents. Realtors will have to shell out $25 or more a month for this service.
Realtor.com's lead generation service Connection for Co-Brokerage is paid monthly on a fee calculated by taking into account zip code and competition. Agents will need to follow up almost immediately to leads, as Realtor.com sends a single lead to multiple realtors.
One of the biggest benefits of Connection for Co-Brokerage is its focus on generating quality leads with a high potential to convert. Visitors to the site voluntarily put in their contact information to connect with a real estate agent. Realtors are provided with relevant information about the home buyer that will help to convert the lead.
Connections for Sellers is Realtor.com's seller lead generation program. For $25 or more, agents will be sent home seller leads. These leads are vetted to ensure that they have the potential to convert. Local agents can benefit from this program as leads in the area request more information about their home's value.
Clever
Clever is an industry disruptor in the lead generation field. Agents look to Clever to provide them with clients looking to sell or buy a home in their area.
Clever draws potential clients in with the promise of selling their home with a full-service real estate agent for a flat-rate listing fee of 1.5%. Experienced real estate agents opt into becoming a Clever Partner Agent.
Clever works to connect agents qualified agents with solid home seller leads, without requiring agents to pay for the leads up front. Not only does this cut marketing costs, but it also saves agents time and money.
Partner Agents never have to pay membership fees, they simply pay a referral fee for any homes they help to buy or sell through the network. Clever wants agents to focus on providing excellent service consistently and rewards it with leads.
In providing home sellers with qualified agents, Clever is simultaneously working to build an extensive and trusted lead network. This alone incentivizes both agents and sellers to work with the company. Currently, Clever boasts over 3,000 qualified agents and is growing.
Clever Partner Agents are vetted and chosen based on a set of skills including five or more years of experience, positive reviews from past sellers, technological prowess, and local market knowledge.
Getting Started with Clever
Both Zillow and Realtor.com are good choices for a real estate agent who wants to increase their lead generation. However, If you are a real estate agent interested in growing your real estate business, then Clever may be the best option for you.
Clever Partner Agents benefit greatly from Clever's business model and can always expect vetted qualified leads in exchange for top-notch service. If you think you've got what it takes to be a Clever Partner Agent, we encourage you to join our network by filling out our online form.