Sliding closet doors used to be all the rage, which is why they're still common in homes. But when you're buying investment properties to turn into rentals, you'll need to consider whether your residents will want these doors. Removing them can be a pain, but in some cases, it's worth the effort.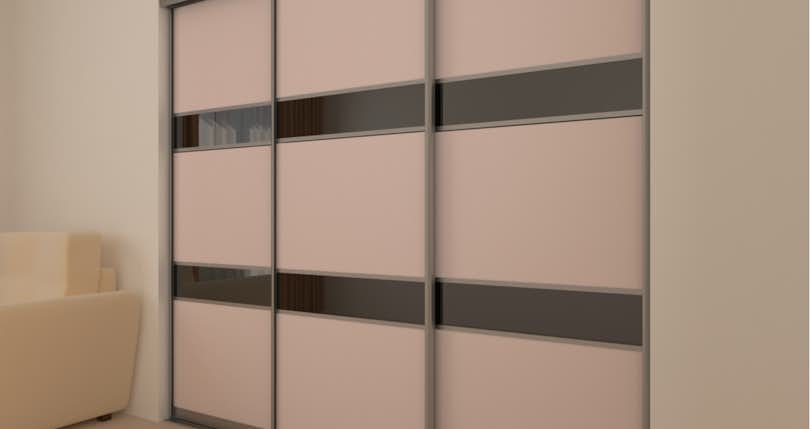 When you purchase homes to turn into rental investment properties, you'll need to decide which repairs or upgrades to make to attract tenants. The closets are usually one of the most overlooked areas, but they can have an impact on whether a tenant chooses your property or someone else's.
If your rental properties have sliding closet doors, consider removing them in favor of something more modern and functional. Just know replacing these doors can be tricky.
Here's what you need to know before you decide how to upgrade your closets.
The Drawbacks to Sliding Closet Doors
Sliding doors have their advantages: they're unobtrusive, won't leave door dings in your walls, and can even double as a mirror.
But for every advantage, there's usually a reason why people aren't loving this door style. People want to access both sides of their closet at the same time. Closets with sliding doors are usually dim inside, which makes it hard to find items. And without proper maintenance, they can be a pain to open and close.
As the landlord, these issues don't directly affect you but can make your tenants unhappy. Plus, if you keep these doors, you'll need to perform regular maintenance to keep them in good working condition, which adds yet another task to your landlord to-do list.
How to Remove Sliding Closet Doors
Removing sliding closet doors is possible, but it's not a decision to take lightly. There's a lot of work involved, and can be hard to find different closet doors to fill the opening left behind.
To start, slide both door panels to one side and remove the screws on the floor guide. Then slide the top closet door panel halfway across the opening and pull from the bottom toward you to remove it from its track. Lift up on the panel slightly to unhook it from the roller on the top track, then remove the door panel. Do this same process for the second panel.
You can remove the tracking completely, which is a good idea if you're switching to a different type of door. However, there may some cosmetic imperfections left behind that you'll need to fix before installing your new doors.
Looking to start renting properties?
A Clever Partner Agent will find you a great opportunity.
Maintenance Tips for Landlords
If you decide it's not worth it to replace your sliding closet doors, you'll at least need to invest in ongoing maintenance to keep them working like new.
Sliding door tracks can get clogged with debris that can make them harder to open or close. When you're performing routine maintenance on the house between tenants, it's a good idea to check the closet door tracks and clean out any dirt or debris.
Use a stiff brush or toothbrush to give the tracks a good scrubbing. Also, you can use a lubricant like olive oil or petroleum jelly so that doors glide smoothly on their tracks.
Find an Investment Property with Clever!
Being a landlord can be a rewarding career, but it also takes a lot of effort. Every time you buy a rental property, you may encounter brand new challenges like removing sliding closet doors and will need to find the best course of action for the highest ROI.
If you're looking for rental properties to turn into income, Clever can help you explore the options in your local market. Our Partner Agents are full-service, experienced real estate agents with in-depth knowledge on finding, buying, and selling investment properties. Your agent can not only help you find a good opportunity, but also lend their expertise when you're ready to sell investments for a profit.
Connect with Clever today for a no-obligation consultation and start finding investment properties you'll be proud to lease!
Related Articles
You May Also Like