If you're trying to increase your property valuation, adding trees can be a great start. Recently published studies have shown that adding privacy trees increases your curb appeal and improves your home privacy – two important features for potential buyers.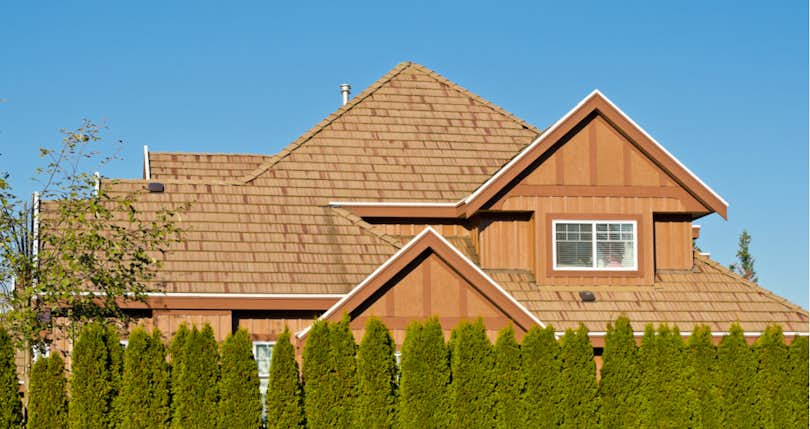 When you sell your home, you want the sale price to reflect the amount of time and effort you have spent renovating, landscaping, and maintaining the property. If you are planning to sell your home, adding privacy trees might be the best way to quickly increase the underlying value of your property.
Although professional landscaping is well-known for increasing property value, the impacts of privacy trees are rarely acknowledged. However, the benefits of privacy trees have become more mainstream after PNW Research Station and Michigan University published two studies showing significant upticks in the value of properties with large privacy trees. Here are the most important findings from the studies:
How Do Privacy Trees Add Resale Value to Your Home?
For a privacy tree to increase the value of your home, it needs to be healthy, frequently pruned, and planted in an appropriate location. We've listed the four main ways that privacy trees can increase your home value:
Visual interest: Large and small trees provide striking points of activity in a well-landscaped yard.
Growth asset: Most mature trees are valuable assets in their own right. If you plant privacy trees early, the value of your home will increase as they grow to maturity.
Shade and privacy: A tree canopy is a convenient source of natural shade and, when combined with other trees, can create a dense privacy barrier.
Energy efficiency: Combining a "smart" landscaping strategy with well-thought-out tree plantation can lead to significant reductions to your home cooling bill. Planting trees in the north and northeast sections of your property can also minimize the impact of harsh winter winds.
What Type of Trees Are Best for Your Home?
The type of tree that is best for your home will depend on your specific location and requirements. If your main priority is increasing the privacy of your home, you should consider evergreen tree varieties that maintain a high rate of growth. If you want to quickly boost your home resale value, the most sought after property trees currently available are Japanese Maples, Northern red oaks, and dwarf conifers.
Planting fruit trees and palm trees is another popular option for homeowners. If a potential buyer has a personal preference for a fruit tree on your property, this can become a unique selling point that further increases the resale value of your home.
Whatever type of tree you choose, make sure it is relatively hardy and resistant to common tree diseases. You can consult an arborist if you want to check your trees for damage or if you want more detailed information about the lifetime and general growth pattern.
When Should You Remove a Privacy Tree?
Despite the apparent benefits of privacy trees, there are some scenarios where you may be better off pruning or removing them. If your privacy trees are planted in the wrong location or pose a safety risk, they can even decrease your home value. We've listed two scenarios where removing your privacy tree is the best option to increase your home value:
If the tree has overhanging branches across your roof or power lines.
If the tree is so close to your home that the roots can interrupt drainage or plumbing.
If you have a large privacy tree that you think is dead and needs to be removed, make sure you contact an expert lopper to cut it down safely.
If you're still on the fence about privacy trees, it might be time to consult an experienced Clever Partner Agent. A good agent can advise you on strategies for increasing your home value that are tailored to your property type and location. With a local real estate agent in your corner, you can also save money on flat-fee or discounted realtor commission fees.
💰 How much is your home worth?
Discover the true value of your home with our Home Value Estimator!
Find My Home's Value
Related Articles
You May Also Like