Real estate investments are great low-risk, high reward ways to earn additional income and build equity. Purchasing an investment property to fix up and rent out is a straightforward way to safeguard capital and diversify your income — follow these simple steps to ensure you're making a profit.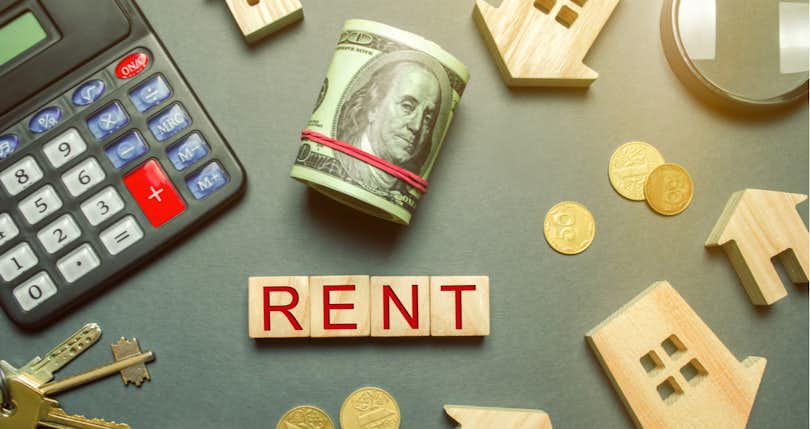 Real estate is often hailed as one of the safest investment options. You're investing in a limited resource — land — and getting a tangible item in exchange for your investment funds. Let's say you're purchasing a home to then rent out. If rent in that area drops or if you can't find tennents, you can always turn the home into your primary residence or sell it off.
Houses and property experience long term appreciation. Even though the real estate market experiences occasional fluctuations, the general trend is up. Real estate is an approachable investment — its rewards more often than not outweighs its risks. Read on for an in-depth guide on how to generate income from your rental property.
Screen Tenants Before Offering a Lease
It may seem obvious but many landlords don't thoroughly screen tenants before offering them the lease agreement. Some only run a bare-bones background check that shows nothing more than recent criminal charges. It's vital to run a credit report, background check, call past landlords, and confirm current employment.
Your future tenants are the basis for how you make your income on the rental property. Irresponsibility and immaturity could cost you thousands of dollars down the line. If they have poor credit, scattered references, or no rental history, it may be wise to look elsewhere.
Hiring a Property Manager
If your potential rental property is in another city or even another state, it's smart to employ a property management company to take care of renting the place out and handling whatever issues arise during the course of the lease. Bear in mind, property management companies usually take 10% of the monthly rent, and 50% from the first month of a new tenant occupancy.
On the plus side, property managers and property management companies can help handle repairs, plumbing emergencies, lock outs, and more. If you're hours away or even just a few towns over, it may be essential to employee a company that handles daily grievances. If tenants decide to move out, the company will also market the place across multiple rental sites, screen new tenants, and complete all necessary paperwork to install new renters.
Setting the Rental Price
Unfortunately, setting the rental price is essentially up to the current rental market of that area. If you set rent prices too high, changes are you won't fill the place with tenants. Figuring out the market price for rentals is relatively easy. Sites like Zillow, Trulia, and Craigslist clearly display the current rental market in your area.
To determine how competitive your pricing can get, pose as a potential tenant and call and speak with landlords. You'll get an idea of the monthly rent, security deposit, and tenant requirements of other homes in the neighborhood.
Scheduling Property Tours
This is the area of rental properties that eats up a majority of the homeowner's time. Depending on where you're renting, often times potential renters just don't show up for scheduled tours.
Instead of scheduling individual showings based on specific interest, advise that the potential tenant drive by the property first, check out the neighborhood and then confirm an appointment time. Or, if you're unavailable to host specific showings, schedule an open house on the weekend and invite prospective tenants to come by and take a tour during a certain window of time.
Deciphering the Tenant Screening
Ideally, the total household income of all tenants should equal to three times more than the monthly rent. As the landlord, you can request copies of recent pay stubs and speak with the current employer to verify employment.
Keep in mind that often times, renters are younger, single, and haven't had much time to build credit. A credit score of above 660 is reasonable enough, and you can even negotiate a higher security deposit if the score is lower than you're comfortable with. Calling past landlords is essential if the tenant does not have a strong credit score or varied lines of credit.
Always process the tenant applications on a first come first serve basis to avoid any potential discrimination lawsuits. When you do find a potential renter who doesn't qualify, carefully document the reasons and let the tenant know.
Signing The Lease
So you've found trustworthy tenants and you're ready to send them the lease. State specific leases can be found online, through a variety of companies. These leases are pretty airtight but if you're in a hot rental market or if you're unsure of the area's landlord/tenant rights, consult a lawyer.
You can set the length of your lease agreement any way you choose. Month-to-month can be good if you desire the ability to remove tenants should they prove detrimental to the property. You can also offer a six or nine month lease to guarantee occupancy through holidays or slow rental market seasons.
Buying a rental property is a smart investment in most areas of the country. If you're looking to get into the real estate investment game, contact a local realtor who will help you find your very own real estate investment. Clever Partner Agents are well versed in local markets and can employee their expertise in guiding you to profitable neighborhoods or up and coming areas.
Related Articles