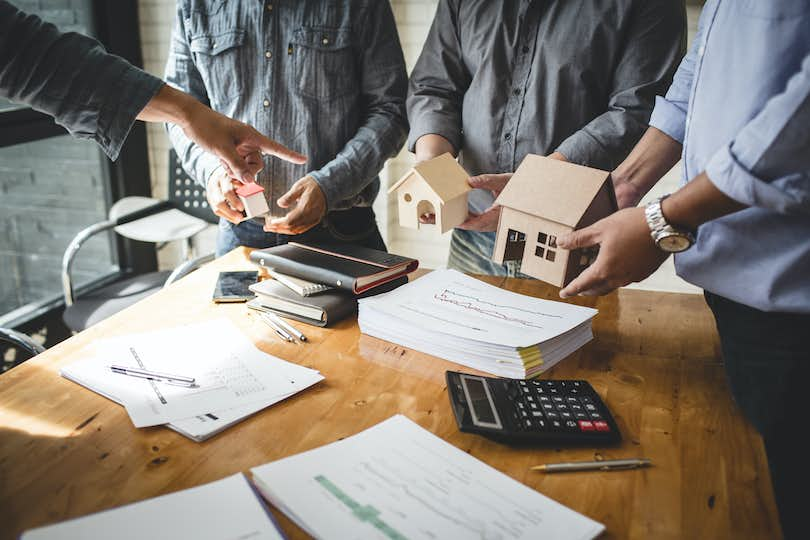 You've done it. You've found your dream home, made an offer, and are now under contract. While this can be an exciting time, it can also be very stressful. A home is the largest purchase most of us will make in our lifetime, and getting the right mortgage is critical. Choosing the right mortgage is an important decision that can have a significant impact on your financial well-being.
But with so many different types of mortgages available, it can be challenging to know which one is right for your needs. Shopping for a mortgage can be confusing and time-consuming. So how do you choose the right mortgage?
Choose the best type of mortgage
There are six basic mortgages to choose from. Some have lower credit score requirements but specialized fees, while others are more strict and look for high-income borrowers with extra cash on hand. Start by familiarizing yourself with the requirements and terms of each type of mortgage.
1. Conventional mortgages
Except for Fannie Mae/Freddie Mac mortgages, these are loans that are not protected by the federal government. The loan is backed by the individual lender. Borrowers need good credit and stable employment to qualify.
2. Conforming loans
Conforming loans have maximum loan limits that are determined by geography. As of 2022, the Federal Housing Finance Agency will only lend money up to $647,200 for single-family homes. If you choose this mortgage, you'll need to confine your online home search to houses below this limit.
3. Non-conforming loans
Non-conforming loans have no upper limit and are also referred to as jumbo loans. They are generally riskier to mortgage companies, and borrowers need to show more cash on hand to cover their loan. Investors in multi-family houses and apartment buildings often choose this type of loan.
4. Federal Housing Administration (FHA) mortgages
Low- and moderate-income buyers looking to buy their first home can enjoy lower credit score requirements and a lower required down payment with an FHA mortgage. It's good to find a realtor who has experience with HUD-approved properties as well as the unique terms of FHA mortgages if this seems like a good fit for you.
5. Veterans Affairs (VA) mortgages
Veterans Affairs mortgages offer no down payment and 100% financing of homes for current and former service members in the U.S. Closing costs may also be reduced, and interest rates are lower than other types of mortgage.
6. U.S. Department of Agriculture (USDA) mortgages
Looking to buy land or a house in a rural area? The USDA has a program for you! If you meet the USDA's eligibility rules you can qualify for a mortgage with lower income and little to no down payment.
Decide on the right interest rate structure
Next is deciding on the interest rate structure that best suits your needs. There are two main types of mortgages:
Fixed-rate

Adjustable-rate
Fixed-rate
A fixed-rate mortgage offers a stable interest rate that remains the same throughout the life of the loan. It's great for times when mortgage interest rates are low — locking in a low rate can save you hundreds of dollars every month (and tens of thousands across the life of your loan).
This is a great option if you need to know exactly how much monthly payments will be — no surprises.
Adjustable rate
An adjustable-rate mortgage (ARM) has an interest rate that fluctuates based on market conditions. If you anticipate that the current high interest rates will decrease in the future, an ARM may offer you lower initial payments and the potential for savings over time.
Of course, there are no guarantees that an interest rate will drop. If you change your mind, it is possible to refinance after a set period and choose a fixed-rate mortgage.
Choose a mortgage term
Now, you need to consider the term of the mortgage. The term refers to the length of time it will take to pay off the loan (usually between 10 and 30 years). A shorter term will result in higher monthly payments but less interest paid over the life of the loan, while a longer term will result in lower monthly payments but more interest paid over time.
The term of the mortgage should be based on your financial goals, current income, and anticipated future income.
Get the best rate
Most people buying a home believe that two things are cast in stone: your realtor's commission and your mortgage interest rate. Your interest rate determines the total amount of interest you will pay over the life of the loan. A lower interest rate means you will pay less interest over time and have lower monthly payments.
Turns out, both of these important parts of your home-buying journey are negotiable and can change. To get the best interest rate, it's essential to have a good credit score, a stable income, and a low debt-to-income ratio. Knowing these numbers going into your purchase can give you a better idea of what your options are.
Understand the costs and fees
While it's true that some buyers get money back at the closing table, most of us are on the hook for additional costs associated with the mortgage, such as closing costs and mortgage insurance.
Closing costs are fees associated with the closing of the loan, and they typically range from 2-5% of the loan amount. Mortgage insurance is required for borrowers who put down less than 20% of the purchase price of the home.
These costs are variable from lender to lender, so shop around.
Research the lender's reputation
With many markets still in financial turmoil, you need to know who is lending you money. Consider the reputation and reliability of the lender. Research the lender's track record and read reviews from other borrowers to ensure they are trustworthy and reliable. Make sure the lender is licensed and registered with the appropriate regulatory bodies to avoid scams and fraudulent activity.
Make the best choice
Choosing the right mortgage is a critical decision that requires careful consideration of your financial goals, income, credit score, and the different types of mortgages available. By taking the time to research your options and consult with a reputable lender, you can select a mortgage that meets your needs and provides financial stability for years to come.