Pre-foreclosure homes can be bought at a bargain since sellers find themselves in a tough spot financially. There may also be lesser competition to acquire such a property. We look at the factors that buyers need to take into consideration before going all in on a pre-foreclosure home.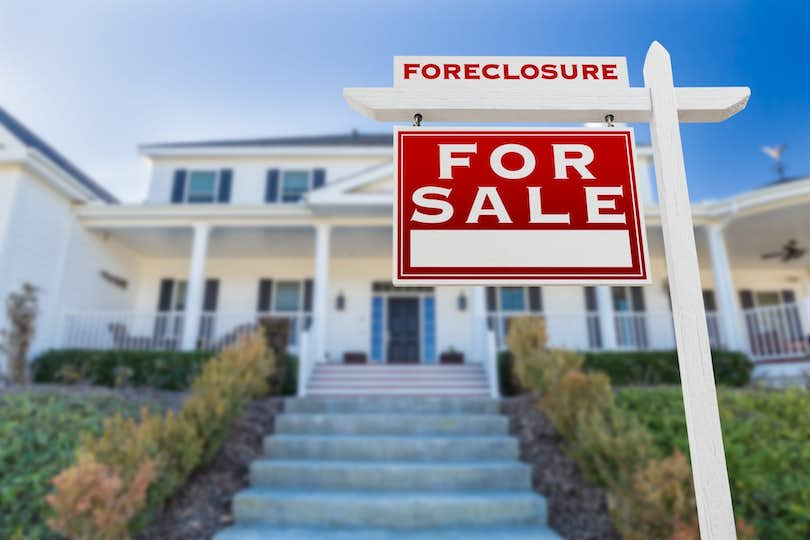 Pre-foreclosure properties are often earmarked by buyers looking to acquire a home on a bargain. Given the financial situation that owners find themselves in, there is a chance that such homes sell for rates lower than market standards. The lower competition can be another factor that makes such properties attractive.
As much as all that is true, pre-foreclosure homes aren't a no-brainer. There are a number of things that need to be taken into consideration so you can make sure that you're making a profitable investment. Let's take a look at how you should go about assessing pre-foreclosure home opportunities.
Pre-Foreclosure Explained
Pre-foreclosure is a term used to describe the stage at which there is a possibility of a house being foreclosed upon. This, as you'd imagine, is triggered by the homeowner defaulting on a mortgage payment a few months consecutively.
When exactly a home enters pre-foreclosure depends on the lender's policies as well as the regulations in each state. In most places missing a home loan payment for three months in a row can invite a default notice. The notice does not need to be made public record in order for the house to enter the pre-foreclosure phase.
When a default notice comes in, debtors can invoke a right of redemption to complete their mortgage payments. If the loan is made current, the property is no more at risk of being foreclosed. However, if they continue to default the foreclosure will go through and the house will be reclaimed by the lender.
In certain cases, homeowners will try to sell a home before it gets seized by the lender. This is where opportunistic investors come into the picture as they look to acquire a house at below market rates. So let's take a look at how you can go about buying a home that has been marked for pre-foreclosure.
Buying a Pre-Foreclosure Home
Pre-foreclosure homes usually first show up in public records such as those available at the county clerk's office. These public records contain information on properties that have been hit with a notice of default. You can work with an attorney or real estate agent to find pre-foreclosure homes through public records quickly.
Another way to scout such properties is using aggregator sites that are sometimes available through a paid subscription. Foreclosure.com, Foreclosure Listings, and Zillow are a few such services. Potential buyers can scan these sites for available properties and get in touch with homeowners individually.
The quickest way to negotiate a price and pay for a pre-foreclosure home is by working directly with a seller. Since sellers can be vulnerable during such a time, they are given a right of rescission for a window of time after the sale has been made. It is advisable to work with an attorney or local real estate agent to figure out the nuances of this process in your state.
Is Buying a Pre-Foreclosure Home a Good Idea?
It's obvious why pre-foreclosure homes are attractive to those looking to make a quick acquisition. Sellers are generally in a tough spot financially and don't have a pulse for how much their house is worth on the open market. This makes it possible for buyers to make a purchase at sub-market prices by dealing directly with the seller.
That said, it is important to exercise caution when looking to buy a pre-foreclosure home. Although you might save money on the price of the house, you will have to bear the cost for any maintenance and inspections that might need to be undertaken. Those costs have a way of adding up quickly.
Another thing to keep in mind is that a lot of pre-foreclosure homes come bearing various financial burdens. The owners of these properties often owe large sums of money in the form of loan repayments and taxes. When you acquire such a home, you're also taking the responsibility to deal with these added expenditures.
For those reasons, it is best for first-time buyers to steer clear of pre-foreclosure properties. However, if you're a seasoned buyer and looking to acquire an investment property, such a house can be a steal.
Given all the complicating factors involved, it behooves buyers to consult a real estate agent before going all in on a pre-foreclosure home. Clever gives you access to agents who assess your needs and give you the right advice based on prevailing market conditions. Visit our website to learn more about how you can buy your next home at a great price.
Related Articles