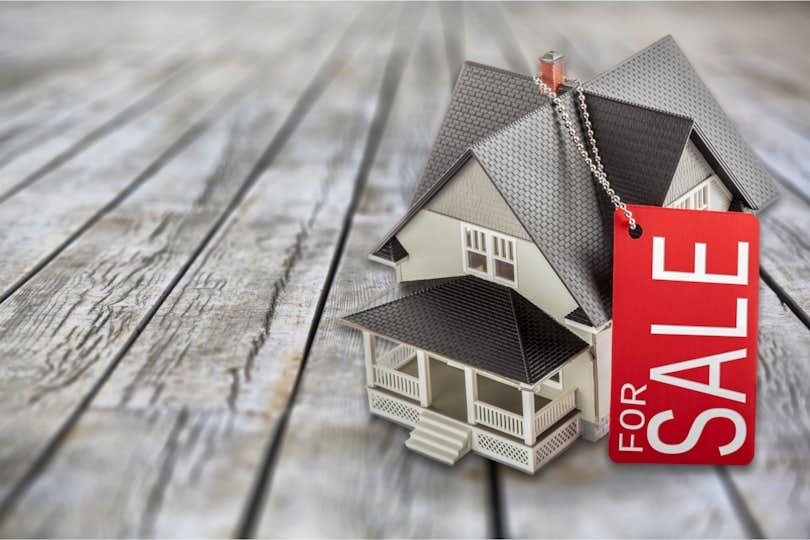 Signs point to the housing market cooling in 2023, which means sellers can expect to pay more to sell their homes than they did in 2020 and 2021.
As of December 2022, the 30-year fixed rate mortgage is just under 7% with no signs of decreasing in the new year.

Sellers can expect lower offers tied to contingencies, along with paying closing costs.

Savvy sellers may need to spend more money upfront on home repairs and marketing add-ons to make their properties stand out.
As people spent more time at home during lockdowns in 2020, interest rates dropped to about 3%, increasing demand and creating a boom in the real estate market. Homeowners were able to sell their properties quickly above the asking price, often without making any repairs or contingencies connected to the offer.
With fixed interest rates more than twice what they were a year ago, buyers will be more cautious when purchasing properties in 2023. Sellers will have to do more to keep their homes from languishing on the market. That could include making repairs and updates, budgeting for inspections, and covering all closing costs.
Here's a breakdown of how much it will cost to sell a home in 2023.
Home repairs and cleaning
Unless you're in a hurry to sell — and time matters more than the financial return on your investment — you want your home in its best condition before selling. Before listing, do a thorough check on all major and minor repairs that need to be made. The cost of cleaning and repairs will vary depending on your market and how much work needs to be done.
>> GET A FULL-SERVICE AGENT AT A 1% COMMISSION. Get personalized agent matches today from Clever Real Estate with no obligation.
Prioritize functional fixes, such as the HVAC system, roof, and foundation. While these may not be the most visible, they're the ones that will get extra attention during an inspection and potentially halt the sale.
In a down market, it may be worth the time and money to complete cosmetic updates. Keep in mind, certain rooms get a better return on investment than others. An updated kitchen will almost always get a higher return than a renovated primary bedroom suite.
Professional photos and staging
In a competitive housing market, sellers need to do more to pique buyers' interest. Most realtors will agree that professional staging and photography are the first steps for a home to entice buyers.
Costs will vary by market, but professional staging can cost between $750 and $3,000. This covers the cost of renting furniture and decor as well as labor for designers and movers.
>>TIRED OF BAD MOVES?Check out the best moving companies in your area and get free quotes.
Likewise, professional photography fees can vary, but expect to pay $100 to $300 for photos to include with listings and advertisements. With more buyers eager to take virtual tours, you might want to add professional videography, which will increase the service fee.
Inspections
Demand was so high for homes sold in 2020 and 2021, many buyers made offers on homes without any contingencies tied into the deal. That meant sellers didn't have to worry about issues coming up during home inspections or appraisals to keep the deal from moving forward.
In a cooler real estate market, sellers can expect to receive more contingent offers. Plus, they are more likely to pay the cost of inspections, which can run in the ballpark of $300 to 500.
If anything comes up during the inspection, the buyer will likely require you to make the necessary repairs before moving forward with the offer or request a credit to cover the expense of doing it themselves. As the seller, you can always turn down their request, but you'll probably lose the buyer and end up back at square one.
Closing costs
In most real estate transactions, buyers and sellers split the closing costs, which include transfer taxes, change of title, and other necessary paperwork. In a cool market, sellers may be on the hook for paying more of these varying expenses.
Regardless of the market, the largest closing cost is often paid by the seller: the real estate agents' commission fee. Typically, commission rates fall between 2.5% and 3% per agent, adding up to 5% to 6% total. In late 2022, the median home in the U.S. sold for $454,900. At that price, a seller would pay between $22,745 and $27,294 in commission fees alone.
Sellers hoping to earn a bigger payout from their sale might be able to save some money by working with a flat-fee or discount broker. Sellers should do their research and know exactly what they're getting in exchange for the commission fee before signing a contract with a bargain broker. These discounts may come at the cost of service, putting more responsibility on the seller.
You might be able to negotiate a lower commission fee with a real estate agent, particularly if they are new to the industry and looking to grow their business. Keep in mind that a new agent may not have the contacts or experience needed to get you the best price on a fast timeline.
While it may be tempting to save on the cost of a real estate agent by selling your own home, think twice. Unless you're an expert on the local housing market, you may end up leaving money on the table during negotiations. You'll still probably pay for the buying agent's commission fees plus a lawyer to file your documents.
Juggling dual housing payments
In a perfect situation, you'll buy one home and sell the other within a few days, leaving no room for limbo between transactions. Unfortunately, it doesn't always work that way, especially in a cooler market when one sale is often contingent on the other.
If you have to move for a job or you're determined to secure your new dream home, keep in mind that you may have some time when you're responsible for payments on two houses at the same time. That includes balancing two mortgage payments, two sets of property taxes, and two sets of utilities.
Your situation may not end up this complicated, but there's a chance you might need to secure temporary housing or storage during the transition from one sale to the other. Plan your budget accordingly so you don't end up maxing out your credit cards and paying high interest rates.