Adding an extra bedroom brings construction costs but also adds value to a home. Depending on where you're located, an extra bedroom could add massive value. To figure out whether or not it's worth it before selling, talk to an experienced local agent.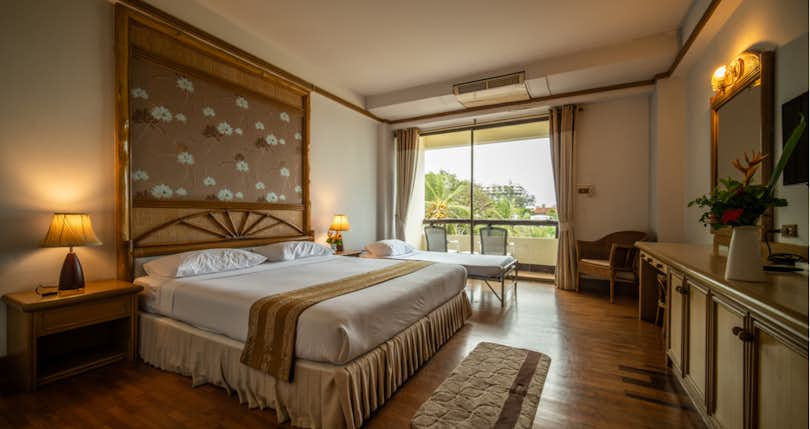 More often than not, adding a bedroom increases the value of a home for when you sell. For every bedroom that's added to a home, expect the price of a home to go up between $30,000 and $50,000.
Add that expected increase in value to your home's current estimated value to see what you might be able to sell your house for with another bedroom.
💰 How much is your home worth?
Discover the true value of your home with our Home Value Estimator!
Find My Home's Value
If you're seriously considering adding a bedroom, talk to an experienced local realtor. They can tell you how much you could get for an extra bedroom in your specific market.
Here's what you need to consider before adding a bedroom to your house for added value.
Consider Your Location Before Adding
The location of your home should be a factor in deciding whether to add a room. Knowing what local buyers want will help you decide on a course of action.
In some cases, adding an office or a storage room might be the way to go and will require less work and money. This frees up space in bedrooms and allows the rest of the home to feel roomier.
If you have an oversized two-bedroom home, adding a third bedroom might not be a bad choice. Third bedrooms allow for the average family with two kids to move in. Older families where kids have moved out have a room for guests and aging family members.
Talk to an experienced local agent before deciding. They'll know what's in higher demand in your market.
Turning Other Spaces to Bedrooms
While many homeowners attempt to expand homes by converting excess spaces into bedrooms, there's about a 50/50 chance of this adding value. Some people might love a finished basement bedroom. Other people might not see any value to this at all.
Attic space can be a useful bedroom space so long as it's easily accessible via a permanent set of stairs. If you're able to stand up in an attic bedroom, it might be a viable added space. If you can't get to it and can't move around in it, you're just taking away storage space from potential home buyers.
Find Remodel & Renovation Service Contractors. Get Up to 4 Quotes Now. It's Quick, Free, and Easy!

Bumping Out
When a home addition is "bumped out," meaning an added attachment to the side of a house, it can add space for an extra bedroom. If the roof overhangs and finished floors sit higher than the grade of the yard, this works out.
In most cases, the roof and foundation can be extended to accommodate a bump-out.
When well planned, a bump-out can look natural and add a bedroom that adds value to the home. It's vital to consider several issues, like shadows cast on the lawn or whether the space looks natural from the exterior before adding a bump-out. It can create an odd profile or make for a patch of dead lawn next to the home where light never reaches.
Other Home Improvement Options
Some home improvements are more valuable than others. If you're looking to add value to your home quickly and easily, consider making changes to other parts of your home before knocking down or building new walls.
» MORE: Get a free home value estimate!
Investments in your bathroom and kitchen are great ways to add value to your home. Bathroom and kitchen improvements allow you to recoup around 90% of the investment dollars that you spend on a later sale. Invest in replacing the backsplash, upgrading appliances, adding new fixtures, or retiling to get the most back.
Windows and exterior paint jobs are both cost-effective ways to add value to your home. Adding an extra bedroom definitely adds value, if you have the space. But if your home is cramped or you can't afford an addition, exterior upgrades are your best bet.
Ready to get started on your next home improvement project? HomeAdvisor can help connect you to top local contractors free of charge.
Extra Bedrooms Add Real Value
If you're considering adding an extra bedroom to your home, talk to an experienced local realtor before you take on the work. If your home is already small, it could create tiny rooms that potential buyers might not want.
Instead of taking on massive construction costs, make sure it's the right move for your situation. Fill out this form to be paired with an agent from right in your backyard who knows how to negotiate a great selling price and who will save you up to 50% on commissions.