Wondering whether adding a garage to your home will improve its value? Here we answer some commonly asked questions from homeowners about garages and how one might affect the sales price of a home.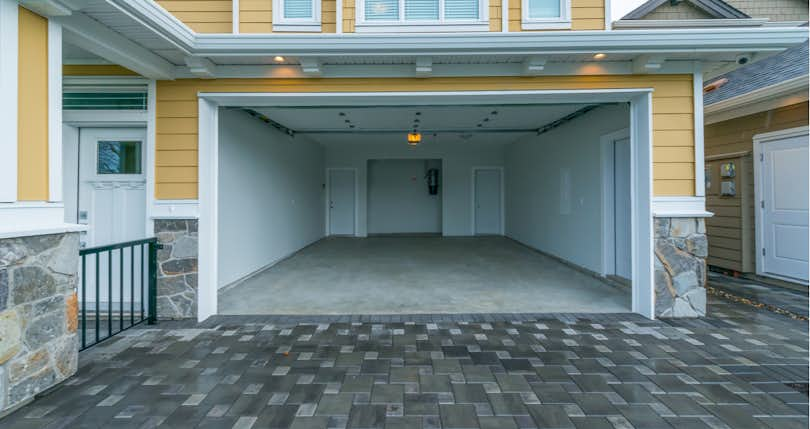 A garage is an attractive addition to any home and having one can boost the market value of your residence significantly. Not only useful for safely storing your vehicles, garages are also hot commodities in the real estate market for various reasons.
From using the space as a workshop for your DIY needs to storing all of your recreational equipment in there, buyers look at homes with garages favorably, especially ones that offer extra storage options.
Why are garages a good selling point?
Besides the obvious perk of keeping your car safe, garages add value to your home because they add additional square footage that can be utilized for other things. For example, if you live in a suburban area, a garage can save many headaches when it comes to finding safe and secure parking.
Likewise, if you have an angling hobby or enjoy woodwork, the garage is the perfect place to store your supplies and have a quiet retreat away from the hustle and bustle of the main home.
If you need an extra room in your home, garage space can often be converted for use by adding air conditioning and finishing it out with flooring — the opportunities are endless.
It's important to note that depending on the location of your home, if you're thinking about listing your home, many buyers may disregard properties from their search that do not have a garage. If you lack one but have space and funds to add one, it makes sense to do so, but consult a local experienced realtor before you make any costly renovations.
How much does it cost to add a garage?
According to HomeAdvisor.com, the average cost to build a garage is between $16,843 - $37,819, however, this will vary significantly depending on the size of the garage and whether it is attached or detached.
For a single car attached garage, you should expect to pay anywhere between $7,500 and $10,000. For a two-car attached garage, you should expect to pay up to $27,000.
A detached garage could cost anywhere from $9,000 to $12,000, however, if you choose to add electrical or plumbing systems, you should expect to pay $14,000.
Get the most money for your home.
A Partner Agent can market your house with or without a garage.
Is it better to add an attached or detached garage?
Attached garages are less expensive than detached garages and also more commonly seen in residential homes. Attached garages are useful as storage, as you do not have to go outside if the weather is bad to collect what you need, avoiding inclement weather.
Detached garages are the more expensive option of the two but are ideal if your home lacks space next to an entryway. They can also be more suited for homeowners who are concerned about carbon monoxide poisoning. Detached garages also give homeowners the option of adding additional living space above them.
How much value does a garage add?
How much value a garage adds depends on the type and size of garage you have, and where your home is located, for example, if you have a lot of on-street parking available, having a garage may not be as desirable.
Is it worth it to renovate my garage?
If your garage appears outdated or no longer fits in with your homes aesthetic, it could be a good idea to update it. This is also true if your garage door does not work.
An easy and cheap update to make to your garage could be to simply paint the garage door, which can add to your homes curb appeal and give it a fresh new look. If you would rather add a whole new garage door, you will pay around $400 for the door and up to $2000 to have it installed.
You could also consider refinishing the floor in your garage to make it more attractive or add built-in storage to impress buyers.
If you aren't sure whether adding a garage or updating your existing garage, will help to sell your home, contact one of our Clever Partner Agents, who can advise you on the best updates and renovations to make to improve your homes market value.
Related Articles
You May Also Like