Find out how much it costs to build a house in Kentucky. Let us help you think about the expenses that you haven't considered. Learn how a local real estate agent can help you find a lot to build and can also connect you with highly-regarded builders in your area.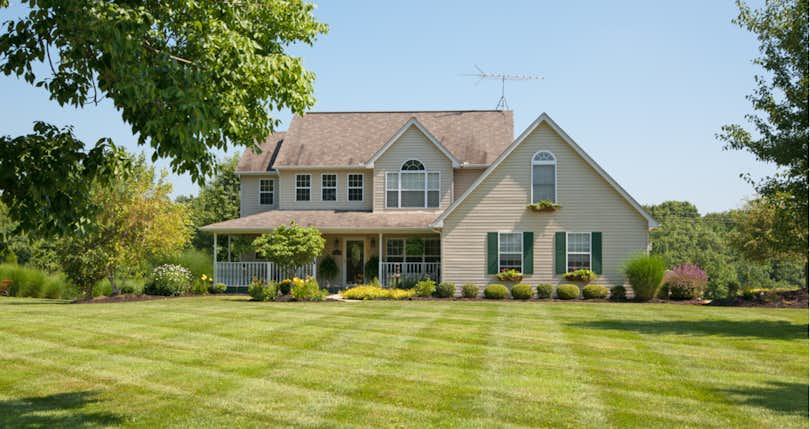 You have searched every listing in Bowling Green, Frankfort, and Louisville, and you cannot find a house that meets your needs. You're frustrated and about ready to throw in the towel and stay in your current home you've grown tired of. But then you consider the idea of building your own home.
How much does it cost to build a home in Kentucky? How much is land and what are the hidden costs and fees associated with building?
Working with a Clever Partner Agent can get you started on building your dream home. They'll find you cost-saving opportunities along the way.
But to give you an idea of what costs you'll be facing when building a Kentucky home, here are a few things to consider.
Finding a Lot
One of the first considerations you need to make is the location of the home. We all know that location is the main factor in real estate prices, so the price for your lot depends upon where it is.
For example, you can find a 37.5-acre lot that has city water available at the edge of the property for $40,000 in Shepherdsville, but you will spend $50,000 for a lot that is 0.62 acres in Lexington.
There are other things to consider when choosing a lot. The excavation work may be more expensive than you anticipated if the workers uncover large boulders, trees, or lousy soil while preparing the ground for building.
Nationally, the average price for clearing land for building is $3,105. The price depends upon how many cubic yards of dirt are moved, and the price ranges between $50 and $200 per cubic yard.
Check with your builder, but the local government may require that the land undergo inspections before the foundation is poured. This inspection is another expense you need to consider.
You can't pour a foundation and build a house on any old plot of land. Talk with someone who knows and understands Kentucky laws and the geology of the region before buying a property that you intend to use for building a home.
Want to build a home in Kentucky?
A Clever Partner Agent will help you every step of the way.
Paying for Permits and Fees
When most people dream about building a home, they imagine picking out cabinets, designing custom-made closets, and choosing trees to plant in the front yard. They don't think about spending their hard-earned money on permits and fees that allow the building process to commence.
These fees depend upon the municipality you are building, but let's use Bowling Green as an example. If you plan to build a $500,000 single-family dwelling in this Kentucky city, you are required to purchase Building Permit for $1,300. You may also need to pay for an Electrical Permit Fee, which is another $100. Depending on the area, you may also have to pay an expensive Impact Fee to cover the costs a new home will incur on public services.
It is essential to consider these hidden costs when building a home because that may change your overall budget on how much you can spend on those new kitchen cabinets and custom closets.
Kentucky Home Construction Costs
Once you have purchased a lot and paid for fees, you are ready to consider the costs of building a home. The costs are determined by the size of the house and the quality of materials you use. This amount is usually figured as a price per square foot. In Kentucky, new home construction ranges between $80 and $135 per square foot.
Talk with your custom builder to set a budget for your new home. Make sure you are working with a builder who has a good reputation in the area. Talk with other people who have been through the home-building process and also talk with real estate professionals who have worked in the area for decades. Consult the Better Business Bureau and read online reviews.
Currently, Kentucky homes are selling for an average of $145,400, according to July data from Zillow. This median list price means that the average house in the Bluegrass State is $118 per square foot. If you can find a good deal on a piece of land, you may be able to build a home for less than the amount you would pay for a previously-lived-in home. This, of course, depends on your lifestyle and preferences.
Contact a Clever Partner Agent
Are you ready to build? Before you start your "New House Ideas" Pinterest board, reach out to a Clever Partner Agent in your area. These agents may be aware of the perfect lot for you to purchase that is conveniently located but also offers privacy from your neighbors.
To top it all off, Clever offers eligible buyers cash back after closing on a house. We've got you covered!
Find out if you qualify for cash back!
Eligible Clever buyers get money back after closing.