Your offer on your dream home has been accepted and you're on your way toward closing. It's an exciting time. Of course there's a lot to think about, including inspections and contingencies, but you might also think about how long the seller has to move out. Learn more now.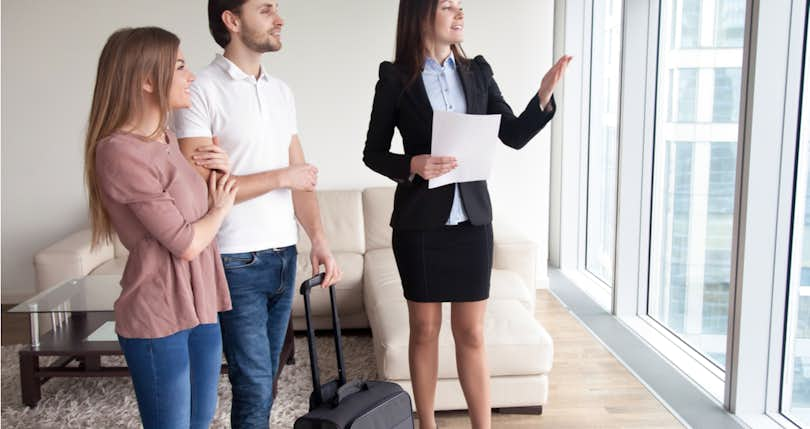 After your offer is accepted, it's time to close. You probably have a lot of questions. One of them being, "How long until I can move in?"
If the sellers have a home already purchased, you don't have to worry about it too much. But many times moving dates don't line up perfectly, so you'll need to find out how long they need after closing to get out.
In these situations, it's vital to have a professional realtor on your side who is a strong negotiator and can protect your interested. When you work with an experienced Clever Partner Agent you'll have the professional help you need. Contact us today to learn more.
In the meantime, here are the answers to five frequently asked questions about moving after closing.
How long after the contract is closing?
Once your offer is accepted, how much time do you and the seller have to prepare for closing and moving? With most cases, a federally backed loan can close in 30 days. Special programs, such as a first-time home buyer program, may take 35 to 45 days.
The type of mortgage and the lender have the most impact on how soon closing occurs. If a seller needs more time to move, they can specify this while negotiating the sales contract. It's much easier to resolve this upfront than to try to extend closing later on.
Can the seller stay in the house after closing?
At the closing table they hand over the keys to your home and it's officially yours. However, if the seller is not completely moved out, they may want to negotiate for a bit more time.
A use and occupancy agreement should be completed before closing to specify how much additional time the seller has to finish moving out. Of course, you are eager to move and may have your own move-out situation, so be sure to negotiate for what you truly need.
You should consider protecting yourself by charging a per diem or having other financial incentives for the seller to finalize the move.
Can the seller delay closing?
Since it's not ideal (and may be expensive) to stay in the home after closing, the seller may decide to delay the closing instead. Keep in mind the closing date is in the sales contract that you have already signed, so changing the contract will take some negotiation.
As a buyer, you may be just fine allowing extra time, especially if you get time for additional inspections or need time to settle you mortgage. However, you may ask for concessions if you are ready to go and the seller wants to move the closing date back.
Make sure closing happens without any problems.
A Clever Partner Agent will protect your interests during negotiations.
How long can a closing be delayed?
There's no maximum to the number of times closing can be extended or how much extra time the seller can ask for. However, keep in mind that you can ask for significant concessions if the closing is delayed over and over or if the seller needs a long occupancy period.
If things go on too long, you may decide that you don't want to deal with more delays. In that case, you would decline to extend the contract and walk away from the deal. Having that option in your pocket puts you in a strong negotiating position.
What if the seller doesn't leave by the closing date?
What if, despite your best efforts, the seller simply does not leave by the agreed date? Being a "holdover seller" puts them in violation of the sales contract. There may be penalties included in the contract that the seller will have to pay for not moving out on time.
If the seller doesn't move out at the agreed-upon time, you can take legal action against them. Hopefully it doesn't come to this — it's best to negotiate the situation in advance.
Have a Great Home Buying Experience With Clever
Buying a home can be nerve-wracking because there are so many moving parts. Fortunately, the sales contract spells out the most important obligations of each party, including how soon you can move into your new home.
If you want to have peace of mind during your home transaction, be sure you work with a skilled realtor like a Clever Partner Agent. Our Partner Agents are top-rated in their local markets and have the experience you need to protect your rights during any negotiation.
They understand the way closing usually goes in your specific real estate market, and they can help you take a strong position no matter what unusual situations come up.
Even better, a Clever Partner Agent can help you save money at the closing table. You may also be able to qualify for cash back. You will get cash back from the home's purchase price after closing with one of our agents. That's your money - no restrictions on how you spend it.
Ready to find out what Clever can do for you? Contact us for more information today.
You May Also Like