HOA transfer fees are one of many fees that come with buying into a condo, townhouse, or co-op. Most buyers aren't aware they exist until the end of a home buying transaction. Here's what you need to know and how an experienced local agent can make them someone else's problem.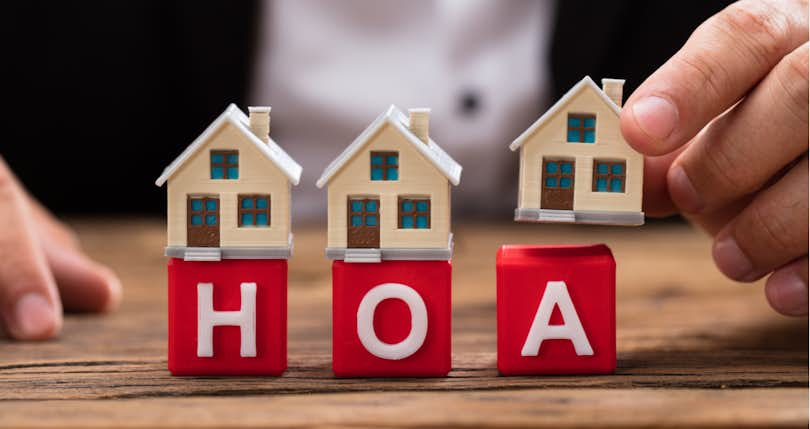 Whether it's due to repairs or to unforeseen fees at the closing of a transaction, the hidden fees of buying a home shock most buyers. HOA transfer fees are one type of fee that pops up at closing with no previous mention. If it's not built into negotiations, buyers could end up having to take on this fee unnecessarily.
Here's everything you need to know about HOA transfer fees.
What are HOA transfer fees?
Homeowners associations are the corporations formed to help manage housing developments. They run off of monthly or annual dues which pay for any regular maintenance or upkeep in a community. If repairs or renovations need to be done, the money comes out of this fund.
When people who live in these associations move out, they have to follow rules and regulations around transferring ownership to the new tenant. Transfer of ownership requires help from lawyers, HOA management, and administrators. To cover these costs the HOA charges a transfer fee either the buyer or seller needs to pay.
What do HOA transfer fees cost?
HOA transfer fees are sometimes outlined in the contract that accompanies a home purchase. However, since the HOA fee is not under the control of either party, it might show up separately after the transaction is complete. The HOA management team will set the fee, which can run from $100 to $400.
The more complicated the real estate laws in your area are, the higher the fee is going to be. Setting up a new homeowner can require updating liens, tracking down inspection records, and compiling data which could be part-digital, part-analog.
Who pays the HOA transfer fee?
The best way to clear up who will pay the HOA transfer fee is to specify it in the home purchase contract. Transfer fees and document fees are sometimes contained in the contract or as an addendum to the contract. Who pays the transfer fee can depend on the state you're in or even the state of the market, but it's customary for the seller to cover it.
However, as a buyer, you could be blindsided by this additional fee after the transaction closes and have no way to track down the seller. In this case, the seller is under no obligation to go back and pay it.
Savvy buyers will bring up the fee during negotiations and have their real estate agent insist the buyer put they'll pay the HOA transfer fee in writing.
Don't get stuck paying HOA transfer fees.
Clever Partner Agents will negotiation and get you a great deal.
Is there any way around them?
If you're buying a home as a short sale or an REO, the bank might cover the cost of the HOA transfer fee. However, if the HOA demands a fee, they're going to get it.
Ultimately, the HOA has better access to the buyer, once the sale closes and they'll come knocking for payment. That's why it's important for buyers to include the fee in their purchase contract.
The best way to ensure that this is covered and that it doesn't come out of your pocket is to work with an experienced local agent.
Let an Agent Make Sure the HOA Transfer Fees are Covered
Working with an experienced local agent is the best way for condo and townhouse buyers to ensure that they don't have to worry about HOA transfer fees. Working with a Clever Partner Agent also offers buyers the chance to work with a top-rated agent in their region who knows how to negotiate for a great deal.
In participating states, you could be eligible for Clever Cash Back after closing.
Contact Clever to be paired with an experienced local agent who knows how to find a great deal in your region.
Related Articles
You May Also Like