Whether you're buying or selling your home, you're likely to come across some various types of contingencies. Before you get too far into the process, it's important to learn about the different types of contingent offers and what they could mean for you.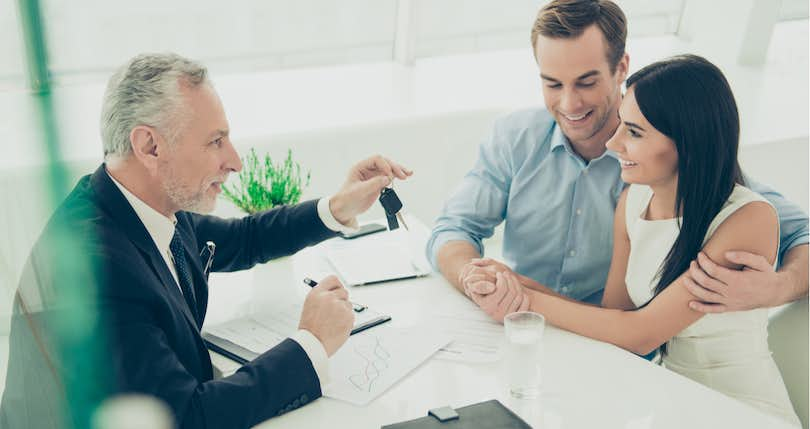 There are several different types of contingencies you may come across when you are looking to buy or sell a home.
Whether you're looking to buy or sell, you should be familiar with the different kinds of contingent offers and how they can affect your purchase or sale.
Inspection Contingencies
A home inspection contingency is probably the most common contingency out there. It protects the buyer in the event that the home inspector finds something seriously wrong with the home during the inspection. An inspection contingency gives a prospective buyer the opportunity to be sure they know what they're getting before the purchase is finalized.
There are a number of different inspections you can have done, from the general home inspection to more detailed inspections that look at things like mold, potential damage from insects, a cracked foundation, or annual flooding.
If the inspector finds an issue, the buyer can ask the seller to fix the issue or back out of the purchase.
It's rare and inadvisable for a buyer to waive a home inspection contingency. If you're a buyer, you should always insist on having an inspection done.
Mortgage Approval Contingencies
A mortgage approval or financing contingency is another important contingency to protect buyers. A financing contingency ensures that the buyer is able to secure financing before they officially buy the home. That way, if the buyer is unable to find a mortgage or other financing for the property, they aren't legally obligated to complete the sale.
Appraisal Contingencies
An appraisal contingency says that the home purchase will only proceed if a third-party appraisal of the home is successful. To be successful, an appraisal will show that the fair market value of the home is equal to or greater than the seller's asking price. Appraisal contingencies are used by buyers to ensure that the property they're eyeing is worth as much as the seller thinks it is.
Home Sale Contingencies
Home sale contingencies fall into two categories: sale and settlement contingency and settlement contingency. Both types are for home buyers who are also sellers.
Sale and Settlement Contingency
A sale and settlement contingency is for a buyer who's selling their home but hasn't yet received an offer. It basically says that the buyer wants to buy this home, but needs to make sure they can sell their existing home first.
Settlement Contingency
A settlement contingency is for a buyer who's selling their home, but a little further along in the process. With a settlement contingency, the buyer's current home is under contract, but they need to wait until after the closing to proceed with the purchase of the new property.
Seller Options with Home Sale Contingencies
If you're a seller who receives a home sale contingency offer, you generally have three options:
You can remove the property from the market and wait for the buyer to sell their existing home;
You can accept the contingent offer but keep the property on the market and provide the buyer with a first right of refusal notice to perform; or
Refuse the offer.
First Right of Refusal
If a seller accepts an offer with a home sale contingency and keeps the home on the market, they also come to an agreement with the prospective buyer that gives the buyer the first right of refusal if another offer comes along.
Here's how it works: The seller accepts the contingent offer but keeps the property on the market. The buyer and seller come to an agreement about how much time the prospective buyer will be given in the event that another offer comes along (usually 72 hours). If another offer comes along, the initial prospective buyer then has 72 hours (or another agreed-upon amount of time) to decide whether or not to go through with the sale.
Contingency Tips for Buyers
Contingent offers can help buyers, but they do come with some risk. Generally, if the seller receives a better offer than yours, you'll have something like 72 hours to make a decision on whether or not to continue with the purchase.
Whether or not you should proceed with a sale absent your original contingency depends on both your situation and what the contingency is.
Contingency Tips for Sellers
Contingent offers generally benefit the buyer, but some contingencies (like inspection contingencies) are so common that you may have trouble finding an offer without them. And if you're in a buyers market or your home has been on the market for a while, you should seriously consider accepting the contingent offer.
Know What You're Agreeing To
Whether you're a buyer or a seller, it's important to know exactly what you're agreeing to with a contingent offer. Especially when dealing with complex contingencies, it's important to work with a real estate expert who can explain the ins and outs and help you ensure you're getting a deal that works for you.
An experienced real estate agent will understand the pros and cons of contingent offers for both buyers and sellers. When dealing with contingencies, it's always better to work with a professional who can guide you through the process, help negotiate contingencies that make sense for you and keep you in the know every step of the way.
Related Articles
You May Also Like