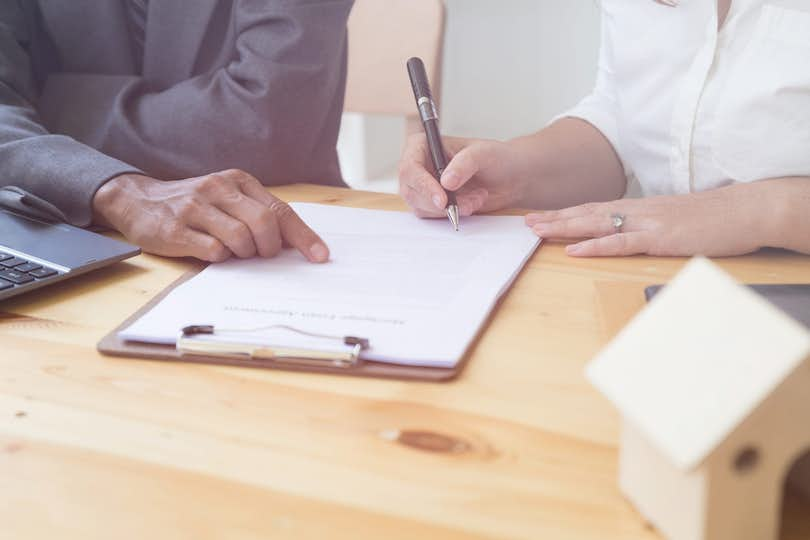 You're buying a house and ready to dive into the loan process. The only problem is you need more money for repairs after you buy the home, or simply to buy your dream house in a seller's market. Can you get a home loan for more than the purchase price? Let's find out.
Can you get a home loan for more than the purchase price?
There are several reasons someone would want more money tacked onto their home loan. While not all of them are good reasons, here are a couple that come to mind.
Want to save money when buying your home?
Choose a Clever Partner Agent and save thousands on commission.
Home Repair
Unless you're building your own home, chances are there are changes and repairs that you want to make to the house. Whether those changes involve a few gallons of paint or a whole construction crew—paying for those repairs is one of the first questions that comes to mind. For repairs, here are a few loan options that may interest you.
FHA 203(k)
While Federal Housing Administration loans have certain criteria that the house must meet before they'll grant a loan, there is an FHA option to help you receive more money than the home loan amount. It's called the FHA 203(k) loan.
The FHA 203(k) loan requires that your credit score land at 620 or above and requires that you pay a 3.5% downpayment minimum. This loan is not designed for major renovations such as knocking out all walls and starting from scratch and thus caps out at $35,000.
If you plan on using the money to make some major changes, you'll need to work with a general contractor and you'll need to hire a 203(k) consultant to oversee the project. They're there to make sure the project produces results that really bring equity into the house.
Many lenders base loans off of the loan-to-value (LTV) ratio, but FHA 203 (k) loans base their lending amount on the projected LTV ratio. If the repairs won't increase the value of the home, the lender will probably not give the ok.
Fannie Mae's Homestyle Loan
For another home loan option that works for repairs, you may consider Fannie Mae. This mortgage loan option allows homeowners to either add the loan to their purchase loan amount, or you can refinance and include it in your existing mortgage (leading to larger monthly payments).
The approval process for this method is a bit more strenuous than the 203 (k). For example, you have to put a downpayment of at least 5% and have a general contractor map out all of your renovation details.
Home Equity Loans
If you already have the house or are buying the house at an undervalued price, you might get a home equity loan. A home equity loan, aka home equity line of credit (HELOC), is basically where you refinance the house and take out a loan on the value rather than the amount you owe.
This is a great option for those who need to make much-needed repairs that extend the life of the house, such as a roof repair. It is also a great option for those using the house for investment purposes who need to fix it up before they rent it out or sell it.
When you get a home equity loan, you are basically resetting your loan term. This means you go back to a 30-year loan if you were at 20 years and refinanced.
Should I get more money on my loan for home repair?
That's a rather personal question that largely depends on you. Well, you and your debt-to-income ratio.
Mortgage lenders use your debt to income ratio (DTI) to see if you are able to take on a loan for the amount you are asking for with your current income and debt. Most lenders like to make sure that your house expenses (interest, taxes, mortgage, utilities, etc.) make up no more than 25% of your income. Additionally, lenders like to see that your overall DTI is 36% max.
If your debt is climbing and your income is not, you may want to double check your expenditures and maybe pay off your credit cards and car payment or grab a second shift at work before taking on a larger mortgage.
The benefits of getting a loan for your home repair is that you'll obviously get those fixes in that are on your to-do list. That is not only satisfying but if those repairs include a bad roof, they are needed to extend the life of your home.
The drawbacks, of course, are that you need to pay off the loan, which is often difficult if you don't have extra money lying around. If you do decide that taking out a larger loan is the right option to choose, talk to your loan officer. They'll take a look at your credit score and the DTI, as well as the loan to value ratio on your house to make sure the equity is in the house.
Ready to tackle your home improvement project? HomeAdvisor can connect you to top local professionals free of charge.
Buying a Home in a Seller's Market
Another reason one might want a larger loan than the home is worth is because they are buying in a seller's market. Often, seller's markets turn homes into bidding wars. Because homes are scarce, the demand drives up the home prices so much that those buying often must go up over the value of the home.
In this situation, there are jumbo loans that are available through many mortgage lenders. These jumbo loans lend out money over the conforming loan amount but may have stricter guidelines than conforming loans.
How to Get a Larger Loan
If you want a larger loan to purchase a house above the home's valued price, take a step back. Think about the resale value and how you'll sell it if you need to in the future. If you are set on the house and want to try for the loan, here are a few options that will put you closer in the running.
Pay off existing debt.
Because your lender will look at your DTI ratio, you want to make it as good as it can be. You have two choices: raise your income level by taking on more work or changing your job, or reduce your debt amount.
Make a larger down payment.
The higher the down payment, the more your lender will trust you. That's because you'll have more skin in the game. A larger downpayment could also mean you don't have to pay mortgage insurance. Of course, if you put down a larger down payment one could argue that you could just pay that toward the balance that the bank won't pay.
Get an ARM.
If you're willing to take on fluctuating interest rates, an ARM loan may be just the ticket to get you the house you want. Ask your lender if you can tack on an adjustable rate mortgage to your existing home loan.
How much money should I ask for?
While your mortgage lender may tell you how much you can ask for, make sure you know how much you actually need. Often, if you open a line of credit or have a large loan amount, you'll spend every penny because it's available. Remember this isn't free money—you will need to pay it back.
To make sure you are able to pay back the loan even if it simply means selling your house, it's wise to use the loan only for expenses that will add tangible value to your house. This may mean putting off buying the furniture of your dreams, but your pocketbook—and future self—will thank you for staying under budget.
Get a local expert real estate agent to help you buy your house. Call us today at 1-833-2-CLEVER or fill out our online form to start.
You May Also Like