If you've seen a home on the market listed as a HomePath property, it's owned by Fannie Mae. What are the advantages and disadvantages to buying a Fannie Mae property? How is the process different? Everything you need to know about making an offer on a Fannie Mae foreclosure.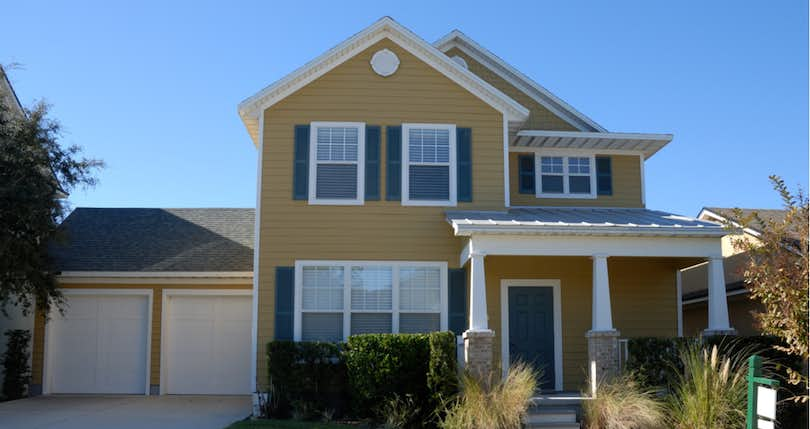 You can get a great deal when you buy a Fannie Mae home. But because the home is owned by a government-sponsored agency rather than an individual, the home buying process is different. You'll need the help of an experienced realtor who has handled Fannie Mae's document requests and requirements in the past or you could become hopelessly tangled in red tape.
If you've been looking at a Fannie Mae home, or are focusing your home search on foreclosures, here's everything you need to know.
What is a HomePath home?
During and after the foreclosure crisis in 2008, Fannie Mae created the HomePath program. It manages homes that have come back to Fannie Mae through foreclosure.
While Fannie Mae owns the properties, offers are made through licensed real estate agents. You don't deal directly with Fannie Mae.
What are the Advantages of Buying a Fannie Mae Property?
Fannie Mae knows that homes that look run down and have no curb appeal won't sell. They clean, update, and make cosmetic improvements to HomePath as needed. You're not buying a foreclosure that's in bad shape and hasn't been maintained.
That said, they do try to price their homes at fair market value, so you might not get a fantastic deal. But you could get a house at a discount, both in price and closing costs.
Fannie Mae wants homeowners to know what they're getting into; therefore, they incentivize buyers to complete their online homeownership training class by offering to pay up to 3% of closing costs. During the class, you'll learn about owning and maintaining a home.
Why are HomePath Homes Easier to Buy than Other Foreclosures?
Investors scoop up foreclosures quickly, often before they go on the market. But Fannie Mae's mission is to increase homeownership, not to help investors. For the first 20 days that a HomePath property is on the market, only people who plan on living in the home may put in an offer.
After 20 days, investors and contractors can place offers, too. However, that doesn't mean you shouldn't try to offer on a Fannie Mae property that's been on the market longer. They always prefer owner-occupied offers.
How can I Buy a HomePath Property?
You might have fallen in love with a HomePath listing without even knowing that Fannie Mae owned it. They use local real estate agents in their network to market their homes. But once you want to place an offer, you'll realize the difference.
To increase transparency, all HomePath offers are listed and accepted online. You can use that 20-day window to place a bid and increase your odds of buying your dream home, and you can also raise your offer if someone else has made a higher bid. But to sweeten your offer, get pre-approved for a mortgage before applying.
One of Fannie Mae's goals in selling these properties is to prevent future foreclosures. If you're pre-approved, they know that a bank has evaluated your financial condition and have more confidence that you can afford the home.
What are the Disadvantages of Buying a HomePath Property?
If your offer is accepted, you can have the home inspected. There are times when realtors have negotiated adding a contingency to the offer that allows the buyer to back out of the deal if the inspection finds significant problems. But, unlike an offer on a home sold in the normal market, you can't negotiate the price with Fannie Mae after the inspection
Buyers who already own homes can't make offers that are contingent on the sale of their existing property. If you want to buy a HomePath house but haven't sold your current home yet, crunch the numbers and see if you can afford two mortgages in the meantime. And be aware that this will make your offer less attractive to Fannie Mae.
Decided you want to Buy a Fannie Mae Property?
Even if you've bought a home before and think you know what you're doing, purchasing a foreclosure owned by Fannie Mae takes experience and know-how.
Preparing the offer will be similar, but your realtor might suggest including a letter about how you plan to live in the home to increase your odds. If your offer is accepted, earnest money could be due overnight, and you may only have a one-month window to close. You will want a professional on your side to help the process go smoothly.
Contact Clever's reps today to be put in touch with a local real estate agent who handles Fannie Mae properties. They will save you a lot of headaches and help you move into your dream home.
You May Also Like