What are real estate transfer taxes? Who has to pay them? When do they have to be paid? Learn about real estate transfer taxes for the state of Arkansas.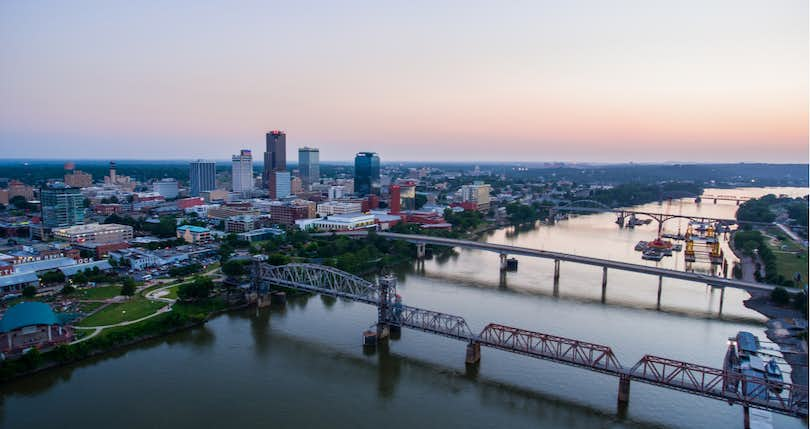 The average homeowner who purchases a $150,000 home will pay approximately $3,700 in closing costs. What are all of these fees and taxes? Is there any way to avoid them?
Some of the fees go to the bank for their part in processing your loan application, while others are for title insurance, which insures against losses resulting from problems with a home's title. There are also often fees are for the necessary appraisal or inspection of the property.
There may be a significant charge on the list of fees that is called the real estate transfer fee. It may also be called deed tax, mortgage registry tax, or stamp tax. This tax, which can be collected by the city, county, or state (or all three), is usually based on a percentage of the sale price of your home.
The transfer tax is collected only at the state level in Arkansas, but there are "nominal recording fees" at the city and county level. In most states, someone has to pay this particular tax to ensure that the ownership of the property is correctly transferred from the seller to the buyer.
Since this tax varies from state to state, it is essential that you work with a professional real estate agent whether you are a buyer or a seller. Your real estate agent will take the ambiguity out of closing costs.
Who Pays Transfer Taxes in Arkansas: the Buyer or the Seller?
The state of Arkansas does not assign the transfer tax to the buyer or seller of a piece of property. The official information from the state's website simply states that the tax is "levied on each deed, instrument, or writing by which any lands, tenements, or other realty sold shall be granted, assigned, transferred, or otherwise conveyed."
In other words, the state says the tax will be paid, but it does not specify who will be doing the paying. This makes it a negotiable expense during the closing process that a well prepared buyer or seller should expect to discuss.
Although common in other states, there does not seem to be an obvious exemption to this tax in the state of Arkansas. Some states allow the transfer of ownership between family members without having to pay the transfer tax, but it is not clear whether this is the case for Arkansas residents. If you're attempting to transfer property within the family, consider reaching out to a local government office to see if an exemption would be possible.
How Much Are Transfer Taxes in Arkansas?
The current rate for the Arkansas real property transfer tax is $3.30 per $1,000.
For a $150,000 home, the buyer or seller in Arkansas will pay $495 for the real property transfer tax.
Can You Deduct Transfer Taxes?
While property taxes may help relieve your tax bill at the end of the year, the state and county real property conveyance taxes are not tax deductible. The IRS does not consider transfer tax a "sales tax."
If you are the seller, you can include the transfer tax in the "cost basis" of the property.
This is how it works:
Hopefully, when you sell a property, you will make money on the sale. You may be charged a capital gains tax on the amount of money that you made. The amount you spent on the transfer tax can be subtracted from your profit so that your capital gains tax bill can be reduced.
While this may appear that the federal government is giving you a way to reduce your taxes by allowing for this deduction in your capital gains tax bill, it is interesting to note that this reduction isn't even necessary if you owned the home for more than two years, at which point capital gains taxes are dramatically reduced.
Other Considerations
Very few people like to read and think about taxes. Since most people go through a house closing only a few times in their lives, they don't find it necessary to memorize the details of the real property transfer taxes.
When learning about complicated issues like taxes and closing costs, sometimes it is easier to have a professional sit across the kitchen table from you to explain things. That's why you should reach out to a Clever Partner Agent in Arkansas to talk you through this closing process.
Whether you are buying or selling a home, your real estate agent will talk you through the process and make sure you understand all the different fees and taxes that you will be charged at closing.
One thing to remember, our agents sell for a 1.5% listing fee ($3,000 minimum). Rest assured that's one expense that won't be a surprise on closing day.
Related Articles