If you're looking to start a chicken farm in Maryland, there's a lot to consider. Should you buy an existing farm or start from the ground up? Purchasing an existing poultry farm in Maryland requires planning. Here are some things you should consider.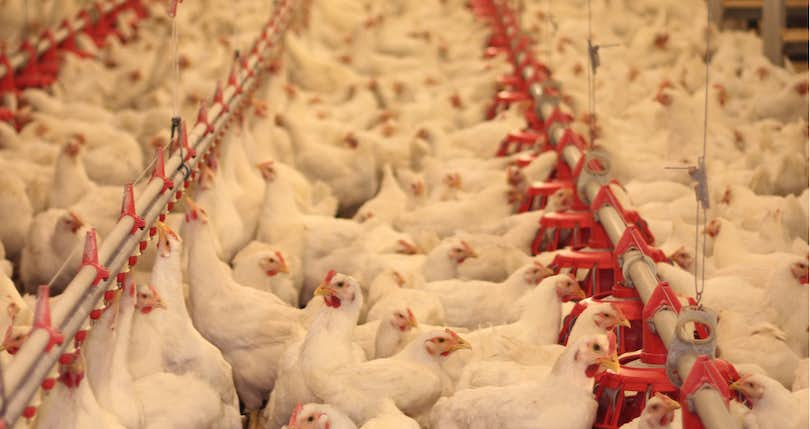 Owning and running a chicken or poultry farm can be a profitable endeavor. However, as with most real estate ransactions, there's a lot to consider before you sign on the dotted line.
50 years ago, half of Maryland's land was used for farming. Farming as a whole has declined both in Maryland and everywhere else in the country, but that hasn't stopped it from remaining a wildly profitable industry.
In fact, according to an article by the Baltimore Sun, Maryland's poultry industry topped $1 billion in 2017, a trajectory that seems to only be increasing.
Want to buy a chicken farm in Maryland?
Work with a Clever Partner Agent to find the perfect land.
What's more, according to the Bureau of Labor Statistics (BLS), Maryland is a great place to farm. Around 50,000 to 60,000 farmers are employed or in business in the state of Maryland as of May 2018. The annual mean wage of farmers in the state is between $84,720 and $100,370, which puts Maryland farmers in the 75th to 90th percentile as far as wages earned from farming in the US.
There are many options available for would-be chicken farmers, but before you make a purchase it's important to understand some of the considerations you'll need to make before choosing the farm you want to buy.
Of course, you can help ensure that you're making the best decisions by working closely with a top-rated real estate agent in your area who has experience with farm transactions.
Pick an Appropriate Location
Poultry farming requires a great deal of on-site attention. Not only do you have to conduct continuous maintenance of the animals, their produce (such as eggs), and the grounds, but you also have to make sure that you're feeding and watering the birds, as well.
For this reason, and others, it's important to buy a farm that's relatively close to where you live, if you're not living on-site.
This can help when it comes to the ongoing responsibilities you'll have to tend to at the farm. Proximity also helps in the case of emergencies. Being able to quickly access your farm can help ensure you can act promptly in the event of an emergency.
Of course, you can also hire on-site caretakers if you can't find a farm that's sufficiently close to where you live. However, you'll have to factor the cost of that caretaker into your finances, and you'll take a profit loss because of it.
Check for Clean Water Sources
As with all real estate matters, location is important in more than one way. Not only do you have to find a great farm, but you have to make sure that it's located close to vital resources.
It's critical that your farm is close to a clean water source. Chickens and other birds cannot survive without ample amounts of clean water. In fact, one of the top reasons that birds on poultry farms die, especially turkeys and chickens, is dehydration.
Of course, buying water is an option, but that can quickly get expensive. Additionally, transporting the water can add travel time and fuel costs to an already hefty list of expenses you'll have to consider.
It's better to have a tap, a borehole, or a well on-site that's functioning and able to supply you with the clean water your birds need.
Give the Chickens Ample Space
When you buy a house, you want it to have room for all the inhabitants to move around comfortably. The same should be true for your chickens.
Cramming poultry into tight spaces isn't just cruel, it's costly. Over-packed coops have been linked to higher mortality rates, lower egg production, and higher rates of diseases. Make sure your chickens have enough room to roam.
Invest in Security
It's common for farmland to be located in very rural or remote locations due to the amount of space required to conduct farm activities.
However, while this rural nature can benefit farm life in many ways, it can also decrease security.
There are two main types of security you need to worry about as a poultry farm owner. The first is security from theft. Unfortunately, farms can become the target of theft because both the animals and the equipment are valuable. Make sure you're investing in proper security to minimize the chance of a break-in or theft.
The second kind of security you need to be concerned with is security from wild animals and pets. It's best if you don't have pets on the farm who aren't familiar with farm life, as they can sometimes cause damage to property or the birds.
Additionally, you'll want to make sure that your birds are as protected as possible from wild animals who might see them as prey.
Evaluate Your Financial Situation
There are many costs to consider when you're deciding whether or not to purchase a chicken farm. Some of these costs are more obvious than others.
For example, some of the more obvious costs include the cost of the land itself, feed, buying the chickens if your farm doesn't come with them (or expanding in the future), and maintenance. Other financial considerations you might not think of are things like making sure you know how to value the land and farms in your area so you can determine if the asking price for the farm you're looking at is fair or not.
You might also want to consider the additional utility costs, such as the electric costs required to keep the chickens warm (or cool), the cost of any on-site staff you might need, fencing and security measures, and booth fees at farmers markets if you choose to sell there.
Plan for Access to Customers
If you find a great farm but it's 100 miles away from your closest customer, you're either not going to be able to sell the eggs from your chickens or you'll be spending inordinate prices for shipping and transport.
Make sure to scout out local farmers markets, fairgrounds, and other places where farmers often sell their goods directly to the public. If you can get a farm that's close to these types of places, you can sell directly without having to incur too many travel costs.
Buy or Build?
Another consideration you might want to make is whether to buy an established chicken farm or build one yourself. You can usually find a good deal on unused farmland that has structures on-site. Typically, you'll have a couple of structures on the land that require significant repair before you can begin farming, and you'll also have to purchase your chickens, the initial feed, and all the equipment that goes with it.
Building your farm this way does give you a lot of control over how you want your farm to look and function. However, there are some drawbacks to building your own farm, as well.
For instance, if you're starting with chickens that you're going to purchase once you renovate the farm, you'll likely have to wait at least six months for eggs. Existing farms that already have chickens included will likely already be productive.
Additionally, buying an existing farm means you'll likely not have to worry too much about access to clean water, having proper and updated equipment, and up-front security costs since a responsible owner will already be utilizing and maintaining these things.
Determining whether you want to build your Maryland chicken farm from the ground up or purchase a farm that's already up and running will play a pivotal role in where you look for property and which listings will be viable for you.
Work with a Local Real Estate Agent
Only an experienced real estate agent with local experience in farm-related transactions will be able to offer you the best guidance when it comes to purchasing your farm. From finding the best farm to making the offer and negotiating the fine details, having a real estate agent by your side every step of the way can help you maximize your profit and experience a positive transaction.
Clever can put you in touch with a top-rated, low-commission Partner Agent in your area who can help guide you through the process. Contact Clever for a free, no-obligation consultation and take the first step toward buying a chicken farm in Maryland.
Related links