Real estate investing takes many forms, but vacation rental properties remain popular. With little effort, you can turn your purchase into a money-making machine. But to be profitable, you'll need to do more than make your property look nice. Consider the following that can affect your income: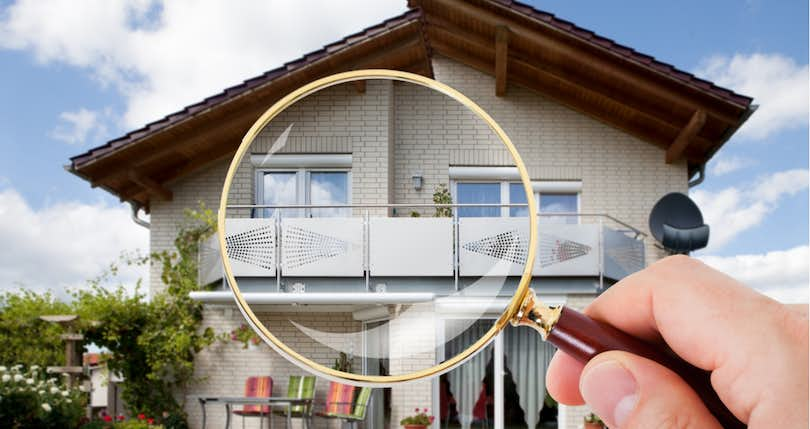 Buying vacation rental properties is one of the most popular ways to make money with real estate. Short-term rental sites like Airbnb have only made it easier for regular Joes to make passive income, either as a side gig or as a full-time job.
But investor beware: plunging into the vacation rental business can be as risky as it is lucrative.
Before you dive into a real estate investment, consider the following five factors that could make or break your venture:
1. Calculating the True Cost of Vacation Rental Investments
When you generate money from a rental, you'll have several expenses to cover before you can pocket anything for yourself. The following costs are common across all vacation rental properties:
The mortgage and mortgage insurance (if applicable)
Property taxes
Utilities
Maintenance/upkeep
Cleaning fees between guests
Furnishings
Property insurance
Hospitality taxes (usually paid by the guest in addition to the rental rate)
Income taxes
Marketing
Some of these expenses are ongoing, while others are one-time costs. The good news is that the tax you pay on the revenue can be offset by other expenses.
Whatever the costs, you can see how easy it is to not see a profit on your investment for months after you purchase. All of your expenses must be considered when setting a price for your rental, along with local market conditions.
Ask yourself: can you really make enough of a profit to make a vacation rental property worthwhile?
2. Choosing the Right Location
Location, location, location — it's the most important consideration when buying any property, including vacation rentals. Choosing where to buy isn't just a matter of personal preference, but rather finding areas where travelers want to stay.
Top tourist destinations are obvious choices, but they aren't the only markets. Consider areas that are heavy in business travelers or those that are limited in other accommodations (i.e. pricey hotels or not enough hotels).
Also, you'll need to consider the ebb and flow of the area. Will you be able to make a profit during low season? If not, will you be able to make up for it during peak seasons and squirrel away your profits?
The ideal location for your vacation rental is anywhere that will result in higher rental income and a high ROI.
3. Consider Local Laws and Regulations
The rise of short-term rentals has forced many cities to examine their laws and regulations on the rental market. In some cases, the area you want to buy in may limit you on the number of days which you can rent your property, especially if you're not living in the property at least part-time.
Before you purchase a property with the intention of turning it into a vacation rental, check with the local government to see if there are any restrictions or ordinances that will prevent you from raking in a profit.
4. How Will You Market Your Vacation Rental Property?
If you want your vacation rental property to be a successful venture, people need to know it exists. There are a few ways you can market your property: use short-term rental sites like Airbnb or partner with a local rental company.
Many investors are leaning heavily on short-term rental sites because they're widely used by travelers, are safe and secure, and easy to use. But major cities like San Francisco and New York City have cracked down on non-owner-occupied properties from being listed on short-term rental sites like Airbnb. You'll need to do your homework beforehand to see if this is an optimal solution for your property.
Partnering with a local rental company can help to give you more of a hands-off approach to your investment, and the benefits can often outweigh the costs. Your rental company will market your property, set up cleaning services in between renters, handle key delivery, and may even handle work order requests to keep your property in good condition. If you're buying multiple investment properties in different areas, you'll need to have a trustworthy rental agency on your side.
5. Understanding the Tax Implications
Vacation property rental income is taxable, and you'll need to understand how to report it accurately. As a business owner, you can write off your expenses to reduce your taxable income, including management fees and mortgage interest.
Understanding the tax side of the vacation rental business can help you remain as profitable as possible. Make sure you know what you can (and can't) write off and what you may end up paying in taxes each year to determine your true profits.
Bottom Line: Should You Invest in a Vacation Rental Property?
With many Airbnb hosts making more than $10,000 per month from short-term vacation rentals, it's easy to see the allure of joining the industry. But just having a vacation rental doesn't guarantee you'll make money. And even if you do manage to get a few bookings, it might not be enough to cover all the costs of your investment.
Any would-be investor considering buying a vacation rental property should seek guidance and support from an experienced local real estate agent. Your agent can use their expertise in timing the market, along with their negotiation skills and professional network, to help you land a great deal that will help you achieve your investing goals.
Clever Partner Agents are full-service, top-rated agents in their local markets that can help you navigate the buying process with ease. Connect with a Partner Agent today for a no-obligation consultation and start closing in on your real estate investing goals!
Related Articles
You May Also Like