Today's teenagers are thinking big, despite the economic challenges they may face.
In this generation, molded by the pandemic and facing the weight of student loans, the American Dream of home ownership remains strong.
Teens overwhelmingly want to own a home someday, with 85% of them believing it's part of "the good life," according to a survey by Junior Achievement and Fannie Mae.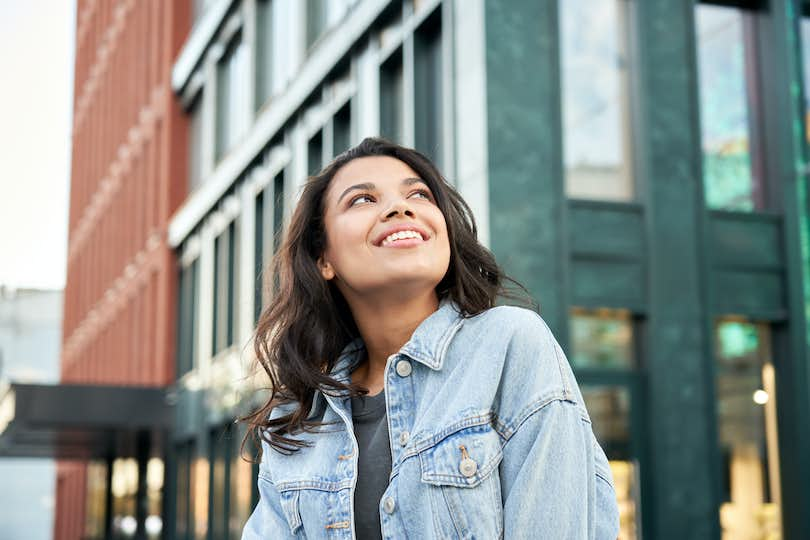 Source: Shutterstock
To own a home someday, teens realize they'll need a strong understanding of personal finance.
A large majority of teens (93%) agree that reaching their goals depends on financial knowledge and skill, according to a second survey by Greenlight, a financial tech company. Those goals include a high-paying job, money in the bank, no debt, a good car – and a nice home to call their own.
How to help teenagers become homeowners someday
Teens need a guide to become financially successful homeowners someday. If parents and trusted caregivers speak openly about money, that can provide in-the-moment lessons for teens. It also gives them the space to ask questions. Parents can encourage that.
Andy Hill, a family finance coach and creator of the award-winning podcast Marriage, Kids, and Money, speaks to his children about money daily.
In anticipation of increasing real estate prices, Hill opened a brokerage account in each of his children's names to help them save "so they can build up enough money to make homeownership a reality in the future," he says. "This way, our kids are taking advantage of time and compound interest through investing."
If parents are intimidated by the idea of opening an investment account in their children's names, CPA Riley Adams explains that parents can help their teens open a basic savings account first.
"Teens can get a leg up by being savvy about where they save," Adams says. "A basic savings account is the safest place to stash their money." Then, as teens get more comfortable with money and start having earned income from part-time jobs, they can open a Roth IRA and start investing.
Adams explains: "While they're typically only able to take out Roth IRA contributions until retirement, there's an exception that lets them take out $10,000 of earnings if they're a first-time homebuyer."
This is another way teens can prepare for the rising cost of homeownership. "Even the most pessimistic outlooks for the real estate market still see prices rising by low double digits," Adams says. "In other words, houses will be expensive."
Parents should continue to discuss responsible ways to use money at home, give their teens opportunities to pursue part-time income, and help them prepare for the future.
If parents don't feel comfortable with money conversations or feel like they lack financial knowledge, they can reach out to a trusted friend or family member. There's a high likelihood that parents know at least one realtor, real estate investor, or contractor who would be able to speak with teens about the potential for homeownership.
👉

Free online lessons
The FDIC offers a free educational program called Money Smart. It breaks down lessons by grade level: pre-K-2, 3-5, 6-8, and 9-12. In addition to the lessons, its offers guides to parents and caregivers.
Teens say financial classes would help
Teens also want to learn more specific financial knowledge in school. The survey by Junior Achievement and Fannie Mae showed 97% of teens said school lessons on homeownership would help them.
However, they aren't exactly sure of the steps to achieve this goal. Only 45% of teens surveyed selected the correct definition of a mortgage. Furthermore, 76% said they didn't understand credit scores, even though 96% of them knew credit scores were an important part of being eligible to buy a home.
In order to bridge this gap, it would be beneficial for educators to teach lessons on credit scores, saving, and managing money.
If your teen's school doesn't offer personal finance education, Adams encourages teens to read on their own. He says, "The best thing teens can do is read. Read about how mortgages work, how interest rates affect costs, how down payments affect monthly payments, mortgage insurance, and taxes."
Even if some of the topics are more advanced, the more exposure teens have to financial concepts and terms, the better. As Adams points out, "the more teens know about the process before they find a home, the fewer financial surprises they'll face."
Related Articles