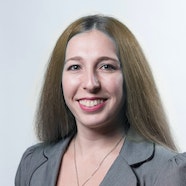 Kristy Snyder
Content Editor @ Clever Real Estate
Kristy Snyder is a Content Editor at Clever Real Estate, the nation's leading real estate education platform for home buyers, sellers, and investors.
Prior to joining Clever, Kristy was a managing editor for some of the web's leading financial and banking sites, including The Simple Dollar, Bankrate, NextAdvisor, and more. She also spearheaded content efforts for a wide range of clients, including Instacart, JPMorgan Chase, Confie, Aceable Real Estate School, and many more.
In addition to focusing on real estate content, Kristy has written for many companies throughout her content creation career, including Foot Locker, Loyola Medicine, American Addiction Centers, Clever Girl Finance, and Norwegian Cruise Line.
When she's not creating content about the real estate industry, Kristy enjoys reading, practicing yoga, drinking beer, and hiking. 
Education
BA English — Allegheny College
Featured Published Articles