When building your dream home there are many things to consider. If you're wondering how much it might cost you to build a 1500 sq ft home, we've compiled a list of average costs and aspects to think about before breaking ground.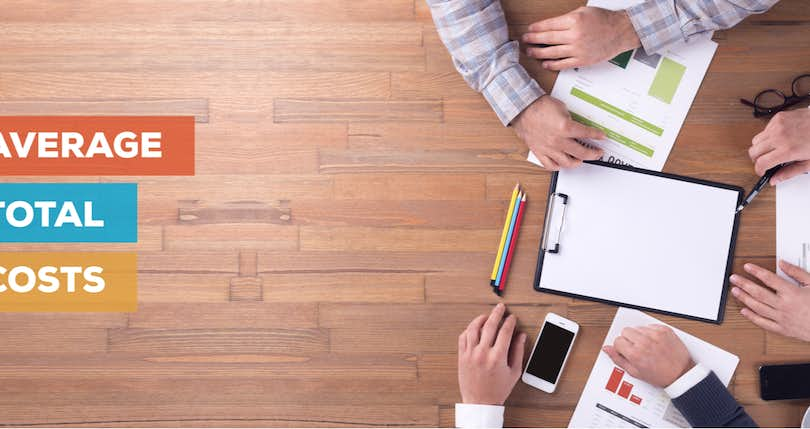 If the idea of purchasing a plot of land and building your dream home is your ultimate house goal, there are a few things you should consider before taking the plunge.
Although designing and building a home gives you the perfect opportunity to create the lifestyle you've always wanted, it brings forth different financial challenges compared to purchasing an existing house.
An experienced real estate agent can help you build your home and save money along the way.
Here is some information on how much you should expect to pay for a 1500 square foot house.
Understand the Average Home Size
According to newhomesource.com, the average new home built in the U.S. is around 2600 square feet, but with a social movement for smaller homes becoming more popular, there has been an increase in houses of more modest size.
Properties that are 1500 square feet are neither as large as the U.S. average or small enough to be classed as a tiny home, but they are becoming increasingly popular among young professionals and eco-conscious homeowners.
Buy a Plot
Before you can build your dream 1500 square foot home, you need to buy a plot of land that is suitable to build it on. According to research from economist William D. Larson, the average value of an acre of land in the U.S. is $12,000. But the cost of land can vary significantly from state to state and city to city and will depend on where the land is situated.
For example, there is typically more land available outside of metropolitan areas, making rural land cheaper. It is also important to note that the minimum amount of land required to build a home depends on local zoning requirements and the size of the house. It is crucial that you seek the advice of an experienced local realtor when deciding on the location to build your home.
Want to build your own 1500 sq ft home?
Clever Partner Agents have connections with local builders and engineers.
Seek Out Professional Help
When building your dream home, consult professionals such as an architect and engineer. An architect can ensure that your plans meet the applicable building codes and zoning regulations, as well as considering the environment and functionality of your design.
Architects typically charge 1%-8% of the total construction project cost. Some architects also charge hourly, and you should expect to pay anywhere from $80-$150 an hour.
Similarly, engineers make sure that the design is safe and all of the systems and chosen materials will work efficiently. If you decide to utilize the expertise of an engineer, you will pay anywhere from $100 to $150 per hour for their services.
Hire a Contractor
Designing a home is usually the most enjoyable part of the building process for most homeowners. It is crucial, however, that you employ a builder who truly understands what you want from your living environment and what your specific needs are. Articulate clearly your expectations, budget, and timeline when interviewing potential contractors.
Contractors vary in price considerably, and not all are created equally; conduct your due diligence and research on each company. Speak to several different contractors and ask each for an in-depth quote.
Pick Materials and Finishes
The main reasons people choose to build their own home is to design their living space to meet their specific needs and tastes. It is important, however, to consider the resale value of your home when planning it and budgeting for its finishes.
Depending on the size of your home, the costs of materials and finishes will vary. For a 1500 square foot house, you should expect to pay around $85,000 for the interior finishes such as the painting, light fixtures, chosen appliances, and flooring.
You could save yourself money and possible resale problems by seeking the advice of a local real estate agent in your area. An experienced agent can help you make decisions about which home features are the most desirable in your area, and which aspects are difficult to recoup your investment.
If you're planning on building your ideal 1500 square feet home, save yourself money, time, and unnecessary stress by connecting with a Clever Partner Agent. All Clever Partner Agents are top performing professionals in their market and are dedicated to ensuring that their clients enjoy a comprehensive and seamless real estate service.
Related Articles
You May Also Like