Learn the average cost of living in Washington State. From property taxes to the cost of utilities, you'll learn how living in Washington compares with the rest of the country. Find out how to save money on your real estate purchase by receiving Clever Cash Back.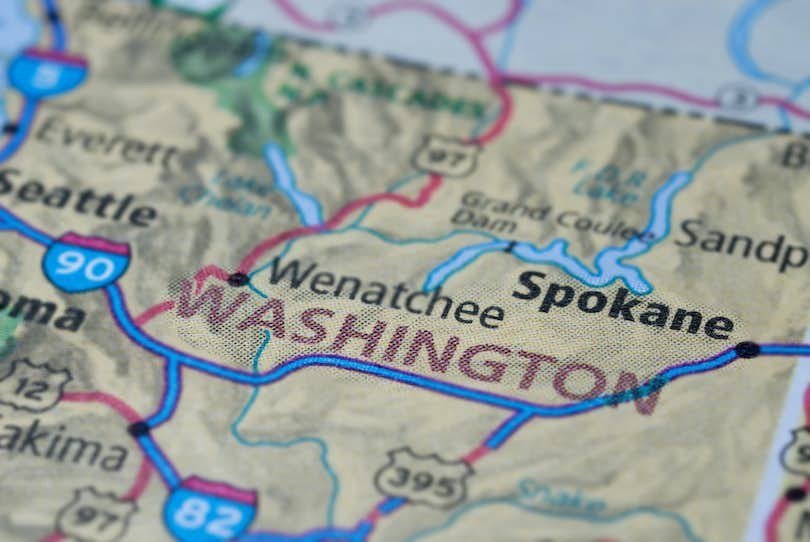 It's no wonder you are ready to move to the picturesque state of Washington. Washington has everything — beautiful coasts, dense forests, snow-capped mountains, moderate temperatures, and lots of outdoor recreation opportunities.
If you don't view yourself as the outdoorsy type, you will also be glad to know that Washington's metropolitan areas are highly ranked. Whether you're looking for tech centers like Redmond, (which is the home of Microsoft) or college towns like Pullman (which is home to Washington State University), there are Washington cities for every hipness level.
Bellevue, which is located east of Seattle, often gets nods as one of the best places to live in the U.S. And, of course, Seattle is one of the fastest-growing cities in the country as well.
How much does it cost to live in Washington?
Find affordable living options with a Clever Partner Agent.
So why haven't you packed up your board games and extra blankets and called the movers? Perhaps you are concerned with the cost of living associated with this oh-so-popular state.
How do home prices in Washington compare with where you are living now? How much will it cost to be a stone's throw to Vancouver, Portland, the Pacific Ocean and the Redwoods? Read on to learn about the costs associated with living in the State of Washington.
Of course, the best resource for anyone interested in moving to a new area is a top-notch real estate agent currently living in the region. This professional will not only be able to give you the low-down on the cost of housing, but they will also inform you of other region-specific expenses that you will need to consider as well.
Typical Home Prices in Washington in 2019
Overall, Washington home prices are higher than the average home in the U.S. The average price of a home is around $385,800, and some of Washington's cities appear in the list of top 10 markets expected to appreciate the most in 2019.
Bellevue and Seattle are considered extremely desirable areas, and their home costs reflect this popularity. If you are interested in purchasing a home in one of these two cities, plan on spending in the lower $800,000 or the upper $600,000 respectively.
If you are content living several hours from the coast, you can find more affordable properties in Yakima. Near the Washington/Idaho border, you will discover Spokane. The average price of homes in this city is in the mid $170,000s.
The best time to purchase a property in Washington, if you aren't picky on the layout of the home, is January and February. Although the inventory is usually low during this month, sellers are typically a little more agreeable to give you a deal on the price of a house.
How Much Are Washington Property Taxes?
No matter where you move to in our great country, you will never be able to escape paying taxes. Like most states, Washington bases the amount of property tax owed on the value of the house. The cost of the home is multiplied by the local tax rate or mill rate. One mill is one-tenth of one cent. This equates to $1 per $1,000 of your property's value.
The mill rate varies from city to city. While Spokane has an average tax rate of 1.191%, Seattle residents are charged 1.025%. But since the average home in Seattle is so much more expensive than the average home in Spokane, home buyers in Seattle end up spending almost $4,800 more per year in property taxes than their fellow Washingtonians across the state.
Average Homeowners Insurance in Washington
People smarter than me spend their careers setting insurance rates for each region of the country. These rates are higher or lower depending upon the home's state, county, city, and neighborhood. Insurance companies factor in the average weather, the area's population density, and the home's proximity to woods, coasts, or dangerous intersections when determining the average monthly cost for insurance coverage.
Apparently, these actuarial science majors have determined that Washington State is a rather peaceful place to live. Washington residents pay on average $653 per year in home insurance premiums. This is 47% less than the average national rate of $1,288.
Common Home Maintenance and Repair Costs in Washington
As they unlock the door of their new homes, first-time homeowners may dream of playing catch with their children in their immaculate backyards or hanging fresh greenery on the stairs during Christmas.
The reality is that their German Shepherds will quickly ruin the grass along the fence line while chasing the neighbor's dog, turning the beautiful yard into a muddy mess that needs to be reseeded.
And the money needed to buy fresh greenery instead needs to be sent to the homeowner's association to pay for your yearly dues.
Not to sound like a Debbie Downer, but homeownership is hard work, and it can be expensive.
Although it is difficult to estimate the average amount you will spend on your Washington home each year, real estate experts suggest using the 1% rule. This means that you should plan to pay 1% of your home's cost each year on maintenance, utilities, and repairs. This seems rather low, but then again, this is the average for the country.
Other Costs of Living in Washington to Consider
Compared with other parts of the country, Washington State is a rather expensive place to reside. As we already mentioned, the housing market is much more expensive in the Evergreen State compared with elsewhere in the country.
You will also spend more on transportation and groceries. Although Seattle does have a light rail system, it does not serve a large portion of the city. You could also ride the bus, but many commuters find themselves sitting in horrible traffic while commuting to their jobs.
Seattle also has one of the highest sales taxes in the country. You'll spend 10% more in sales tax on your Starbucks coffee when you purchase your mint mocha in Seattle or Tacoma.
The good news is that on average, healthcare is cheaper in Washington. Based on the moderate temperatures, you will also pay less for utilities in the state as well.
As much as we would like to give you a comprehensive list of all the costs associated with living in Washington, the reality is that it depends upon your specific area and lifestyle. Reach out to friends and family who currently live in the area. If you don't know anyone else in Washington, reach out to a local expert.
Find a Top Washington Real Estate Agent
Let us help you with your move to Washington. Our Clever Partner Agents will not only direct you to a perfect city and neighborhood for your lifestyle and income, but they will also help you qualify for Clever Cash Back. Qualifying buyers get 0.5% of their purchase price back after closing on a home over $150,000.
Related Articles