As a history buff and a realtor, I love the idea of restoring a historic home to its former beauty. It's good for business, your soul, and your community.
I got my start as part of a Boy Scout service project in 1989. I restored a pair of historic lantern pillars in my neighborhood of Berkeley, California. I quickly learned how complicated it was to get the necessary approvals and how many people were involved.
It's the same way all these years later. But despite the extra paperwork, investing in a historic home or property can be financially and emotionally rewarding. You just have to know how to do it.
Based on my experience working with historic properties here in Maryland for investors, I've compiled this list of seven do's and don'ts. You can see these lessons in action in my current rehab project: the historical Beall House in Brunswick, Maryland. We're rehabbing it from its fire damage.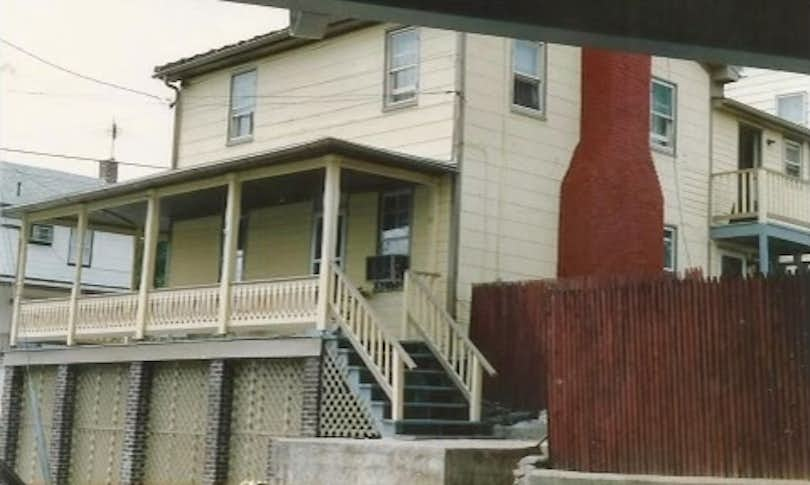 The fire-damaged Beall House, the oldest home in Brunswick, Maryland, will soon be restored.
Don't be afraid if the listing says 'historic'
Most investors will avoid anything that could delay, disrupt, or complicate their investment. And it's true that when you're dealing with historic properties, you've got a whole host of new issues. These include historic preservation committee reviews, strict requirements for exterior materials, more reviews, increased costs for building materials that must match the historic district guidelines, and longer holding times.
But it's also true that certain buyers will pay a premium for a well-done historic property if it's marketed properly. There's always a buyer willing to pay for character, charm, history, and prestige.
I'm currently working with an investor on the historic Beall House in Brunswick, Maryland. Built in 1792, it's the oldest house in the city. A fire badly damaged it in 2020. The house was a near-total loss, and most investors shied away because they had to rebuild it according to exacting historical standards.
However, we did our due diligence, ran our comps, and decided the numbers would still work even with the higher rehab costs. We saw an excellent resale opportunity, the availability of grant money, and yes, the great location.
Do your due diligence, but be even more conservative
Even with all that, we realized we faced substantial upcharges for building materials. For example, the property required a metal roof, per guidelines, and not an asphalt roof. That meant a $20,000 roof budget, not $12,000.
Vinyl windows were out, so we had to special-order steel-framed windows, adding $6,000 to our budget. Our holding costs budget increased because of pandemic-related delays on these building materials.
This substantially increased our rehab budget, but we're confident that we'll be fine given our purchase price and expected resale price. Make sure your numbers hold up and build in a contingency factor to your rehab budget of at least 10 to 20%.
Every battle is won or lost before it is ever fought, as Michael Douglas' character Gordo Gekko told Charlie Sheen's Bud Fox in the movie Wall Street.
Expect to invest your time, not just your money
Expect to keep busy, whether you're meeting with city council members, historic preservation staff, city inspectors, or a neighborhood advisory council. If you're restoring a piece of a city's history, expect everybody to take an interest.
Make time for them when you can. Your project can be green-lit or red-taped to oblivion, sometimes with as little as one phone call from a well-connected city insider. Learning to play the political game is as important as knowing codes and construction.
If you plan on maximizing every possible avenue for tax credits and grants to restore a historic property, boost your timeline by at least six months or a year and calculate that into your holding cost. As you'll see below, all the plans and applications for grants and credits must be completed and approved before you put a shovel in the ground.
>RELATED: 5 Things to Know if You're Thinking of Buying an Old House
Hire a good contractor who understands the stakes
If possible, work with a good contractor who has experience with historic properties. Not every contractor understands the significance of a historic property. It's also critical that your crew knows they can't cut corners on a historic property.
For example, if the city's historic district guidelines call for wood siding only, a cheaper wood-look alternative isn't going to work. People are watching. For example, I had one investor who installed vinyl windows in a home in a historic district in Cambridge, Maryland, but it required metal-frame windows. Less than 24 hours later, he received a stop-work order and an order to remove them or face fines.
At a different project, workers installed incorrect siding because of miscommunication with preservation staff and a language barrier. The siding had to be removed, costing several thousand dollars in materials and labor.
Thankfully on that same project, we got a historic preservation committee to agree that "metal roof" didn't mean steel, and allowed us to use aluminum instead so long as the look was correct. This ended up saving us about $10,000 in our construction budget.
Bottom line: Expect delays, and build them into your budget.
Don't rely solely on your own money. Find OPM!
If you've been reading my columns, you know what OPM means. Other People's Money. That means loans and grants, not your funds. Fortunately, many government grants are available to restore historic properties. They might be local, state, or federal money.
As always, money like this comes with strings attached. Expect to compete with many other worthy projects, and learn to sharpen your grant-writing skills. You can always hire your realtor to do some of this work. Or hire an outside consultant to coordinate bids and photographs and write applications.
Grants usually require several bids from prospective contractors who will do the work. To be chosen, the bids must be reasonably priced and show a detailed scope of work. The contractor should be licensed and bonded, and have experience working with historic properties.
In addition, most grants work by reimbursing you after the work is done, and no work can start until the grant is approved. However, working on other parts of the house during the grant process is acceptable if the work is separate from what appears in the application.
For example, you might work on mechanical components inside the house as you await approval of exterior decorative features. Always check first with the grant organization.
Claim (and advertise) the tax breaks
Depending on the city and county, you're typically allowed some hefty tax breaks and credits if you own a home in a historic district and fix it up.
In Baltimore, these are called CHAP credits. CHAP stands for the City Commission on Historic and Architectural Preservation. These credits incentivize improvements by providing a tax credit against the assessment of the improved value for ten years, and they can be transferred to a new homeowner.
When listing the property, ensure prospective buyers know about any tax credit still available to them.
In addition, state and federal tax credits are available. For example, you can qualify for a conservation easement from the IRS. The idea is to compensate you because you won't be able to add to the historic home's square footage, or you can't build on a portion of the property because it's in a protected wetland. Either way, you must get the conservation easement approved before starting any work. Consult with your accountant or financial adviser closely on this.
Invest in marketing for your historic property
Restoring a historic property can attract a lot of attention, both from inspectors and prospective buyers. Take advantage of it when you sell. Pick a realtor with extensive experience marketing historic properties with impactful photos. They'll also know where to advertise, such as in publications for unique properties.
Invite local officials for an exclusive, catered open house to show off the project and tell your story to local newspapers and community organizations. Everybody loves a party. And there's no better media than free media. As always, work with an experienced realtor skilled in marketing, promotion, and media relations.
Again, build this additional cost into your numbers.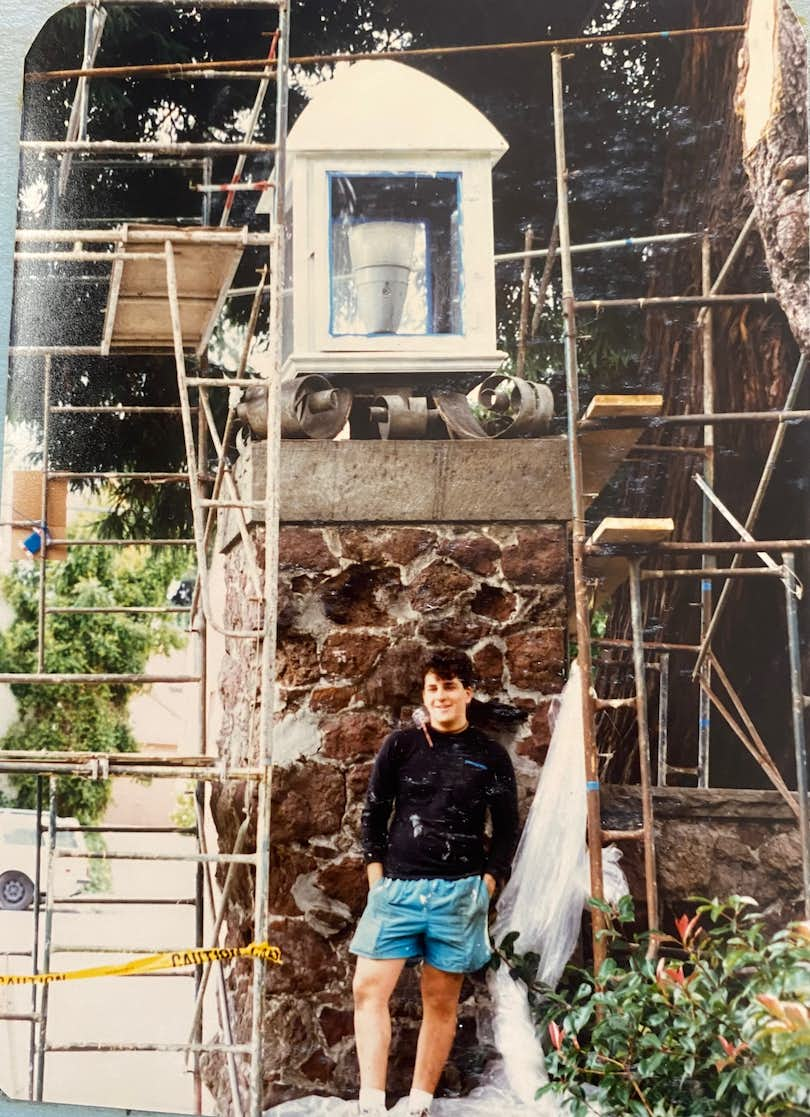 A young Dan Goldstein stands in front of his lantern pillar restoration project in Berkeley, California, in 1989.
Final thoughts
Restoring history isn't easy, and not every investor wants to do it. But it can be rewarding if you find the right project with the right numbers. You might earn both a legacy and a profit.