You never get a second chance to make a first impression. It's true in business, dating and selling homes, especially for pickier buyers in this fall's tight market.
As a realtor, I'm amazed that any seller would allow an agent to market their home with poorly lit, poorly composed photographs that seem to come from a 20-year-old flip phone.
Good real estate photos matter. Consider that 97% of buyers go to online listing sites like Zillow and Realtor.com to find homes, according to a 2021 study by the National Association of Realtors. And 89% of shoppers said photos are the most important part of the listings.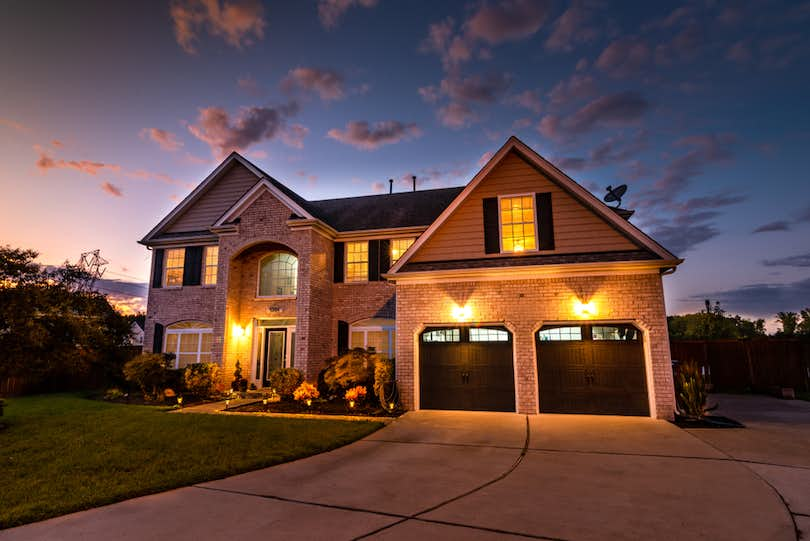 Professional listing photos attract more views, generate greater buyer interest, help homes sell faster, and pull in higher prices, according to the National Association of Realtors. One Chicago study by VHT Studios found that home listings with professional photos sold 32% faster.
So why would you risk a buyer "swiping-left" on your home, especially with the housing market cooling off?
Indeed, like buying a car online or looking for a date, soft focus and poor lighting will dissuade a buyer from flipping through the first critical photos.
Why don't more people shell out for professional photos?
Some people may think that if the house isn't in the best shape, spending $400 to $500 on a professional photographer will just magnify the flaws, like a high-definition 4K television. On the flip side, some people believe their cell phone camera is just as good as a digital SLR 35mm, so they forgo a professional photographer.
Both digital cameras and camera phones indeed shoot in 1080i or better resolution. Still, a camera phone can't compete with a digital camera's shutter speed settings, lens lengths, focal settings, and iris settings (i.e., light aperture to increase or decrease the amount of light hitting the lens).
In addition, the flash setting on a camera phone isn't sufficient for good real estate photography. You can't angle the head of a camera phone flash to bounce off the ceiling to give the proper light exposure. Also, the flash on a camera phone isn't powerful enough to light up a big room like a living room, a long, wide hallway or anything with an open floor plan.
How to make sure your house photos pop
Here's what you need to do to make your house pop with sharp and compelling images.
1. Work with a seller's agent who knows the right photographers
Not every real estate agent is a realtor in the National Association of Realtors, and not every photographer is a real estate photographer.
Just because your cousin Ronnie shoots the high school football team doesn't make him a great real estate photographer. You want a photographer who shoots houses for a living.
If your realtor doesn't work with a professional real estate photographer, you should probably get a new realtor. But you can always also find your own professional real estate photographer at the Real Estate Photographers of America and International.
By using real estate photographers in organizations like this one, you ensure top-notch photos and an accurate, ethical presentation of your property that avoids legal trouble down the road.
For example, digital photography gives us more control and options than ever before, but it can cause ethical issues in real estate. While it's considered ethically acceptable to move a garbage can out of the way of a shot, it's not OK to digitally erase wall cracks or power lines. A professional real estate photographer knows what is acceptable.
2. Work with your real estate photographer before the shoot
Like working with a real estate contractor, you want to have a "lean-in" feeling with your real estate photographer when you meet them. (Preferably, this will be at the house or the property you're selling. Ideally, your realtor will also attend the meeting and make constructive suggestions.
Like vetting a contractor or realtor, you should ask yourselves the same questions:
Are they on time for the appointment? Or at least do they call to say they were running late?
Are they professional and presentable?
Do they bring work samples that aren't just on their phone but in a portfolio? (I had one prospective photographer flip through nude shots he took for male and female models before getting to the shots of a house he photographed. Umm, no thanks.)
Are they "leaning in" to the prospective job and showing enthusiasm to shoot your house?
Are they making helpful suggestions and pointing out potential shots to help sell your home? Are they suggesting simple improvements to rooms to present them better?
On the flip side, do you get the impression that they will be able to take direction and criticism if needed?
Don't be afraid to negotiate in this competitive market. Your realtor will likely pick up the cost of the photos as part of their marketing budget, but don't be afraid to ask for something more
For example, you might request:
Drone photography. Showing your home from the air can give you a competitive edge vs. listings that don't have this feature. According to the 2021 National Association of Realtors study, 56% of realtors use drone photography.
Video. A walk-through of your home and property can give buyers a deeper look and distinguish your listing.
Twilight shots. These show your home's lighting and warmth, and most listings don't include them.
Digital retouching. A professional real estate photographer will know how to do this expertly and ethically.
Before you get the shoot, agree on a list of the best house features and items that should be moved or put away before the shoot.
3. Make sure you or your agent attend the shoot
Just like the photographer needs to show a "lean-in" attitude in a walk-through, you and your realtor should show the same perspective on the day of the shoot.
Make sure trash bins, toys and clutter are out of sight. Put toiletries and dishes away, and clear the countertops.
Most photographers won't mind moving a few things out of the way once or twice to get the best shot, but an "as is" policy applies to most photographers. They shouldn't have to do your prep work for you during the shoot. They should be able to focus on shooting.
If you or your realtor can attend the shoot, so much the better. If the home has been remodeled, make sure tools and building materials are out of sight. (I recently had to delete a shot of a renovated property's backyard after another realtor noticed that the contractor's porta-potty was still in the backyard! How embarrassing for my client and me.)
Also, check with your realtor and contractor to ensure all the work has ended. It's not good to reschedule, but it's worse to have crews still working in the house while the photo shoot is underway. (Yes, this just happened to me.)
After you get the pictures back, go through them with your realtor carefully before you list your home. You don't want surprises.
And finally, don't be afraid to ask for a reshoot if you're not happy. Photographers are artists, but they're also professionals, and you have to be satisfied with their work. If a shot is out of focus or underlit, ask for it to be retouched, or reshot if necessary. Little things can make a difference.
Related articles