Clever is rapidly scaling a new business channel: partnerships with Mortgage Lenders.
Mortgage Lenders use Clever's platform to match their borrowers with top real estate agents. By working with Clever agents, the lender builds loyalty and offers additional value to their clients, and Clever gains a valuable way to get in front of more home buyers.
We're looking for sales professionals to help Clever build relationships in the mortgage industry, launch new partnerships each month, and build our brand as the #1 Agent-Matching solution for Mortgage Lenders.
Job Description | Compensation & Benefits | How to Apply | More About Clever
About Clever
Clever Real Estate was founded four years ago to change how real estate is bought and sold. We connect home buyers and sellers with experienced, local real estate agents — and help them save thousands along the way.

As Clever continues to grow and develop, we're excited to help tens of thousands of home buyers, from all backgrounds and income levels, navigate their real estate journey. Headquartered in St. Louis, we offer remote work opportunities across the country (and even outside the U.S.).
What you'll do as a Business Development Rep
Schedule meetings with sales leaders and decision-makers in the mortgage industry
Build meaningful, trusting relationships with prospects
Conduct discovery calls to learn about customer pain points and qualify prospects
Hand off Qualified Prospects to Clever's Executive Team and senior sales leaders, and stay involved to give partners a seamless experience and help drive deals to close
Make sure prospects always get prompt, friendly, and professional communication from Clever, and follow-ups never slip through the cracks
Manage a busy calendar, inbox, and sales pipeline
Place 60-80 Outbound Calls/emails per day
Log all your activity in a HubSpot Sales CRM
Research companies and contacts to develop accounts and personalize your outreach
Collaborate with Clever's C-Suite and Go-To-Market Team to develop and improve our strategy for signing up new mortgage partners
Within one month you'll...
Get to know Clever's welcoming team and collaborative culture! Make new friends across the Org
Join business development calls with Clever's COO and SVP of Ops and learn how to pitch Clever's mortgage program
Learn how Clever's mortgage program works from end-to-end by getting to know Clever Team Members and partner Loan Officers involved with the program
Gain a broad understanding of Clever's business across sales, marketing, and product
Manage responses and book calls with prospects from an outbound marketing campaign
Within three months you'll...
Book 4-6 meetings between Clever's leadership and senior decision-makers at major mortgage companies each week
Participate in decision-maker meetings to hand off relationships and help close deals
Manage a large pipeline of deals and prospects, setting tasks and personalizing follow up email campaigns
Customize pitch decks and other sales collateral to tailor your pitch for each prospect
Within 12 months you'll...
Work your growing network in the mortgage industry to generate your own leads and warm introductions
Close deals or hand off relationships with partners other than Mortgage Lenders, like affiliate marketing partners, channel partners, and strategic advisors
Travel to meet prospects in person and represent Clever at industry events
Collaborate with Clever's C-Suite and Marketing Team to develop new advertising and outreach campaigns
Work with Clever's Account Managers to deepen relationships with existing partners, and find creative ways to expand our accounts
Compensation & benefits
📈 On-Target Earnings: $80k - $180k
🚑 Health insurance
🏌️ 401k plan
💻 Remote work
🏖️ Competitive PTO & Flex hours
Ready to apply?
[hubspot-form formID="62adca8c-3273-443e-9428-19df0647f7dd"]
More about Clever
Clever makes complex real estate decisions simple.
Our websites, ListWithClever and Real Estate Witch, will reach over 10 million readers this year looking for information to help them make better decisions about buying, selling, and investing in real estate.
Our agent matching product has helped thousands of customers find the right real estate agent — and save over $60M in fees to date while earning over 1000 five-star reviews.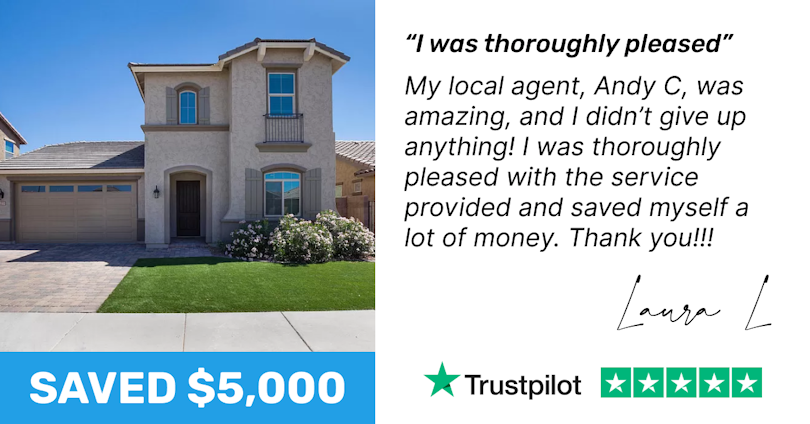 In the last year, Clever achieved profitability while more than doubling our headcount to reach 60+ team members. We truly believe our success comes from our core values.
At Clever, our strength flows from our commitment to one another, as a team. Our work can be tough and tiring — but we support each other every step of the way. We're dedicated to creating an inclusive workplace, welcoming diverse perspectives, and learning together.
We have a leading brand, a world-class collaborative team, and the resources to pursue YOUR best, most audacious ideas.