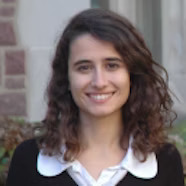 Eylul Tekin
Featured Author @ Clever Real Estate
Eylul is a Summer Associate working in Clever Real Estate's research department. Eylul is a PhD candidate at Washington University in St. Louis' Memory Lab, studying cognitive psychology, human learning, and memory. Eylul applies her rigorous analytical skills to various real estate research projects at Clever using R and other coding languages. She gathers invaluable insights from large data sets, conducts surveys, and details her findings in succinct reports.
Featured Published Articles
Despite federal legislation, people of color continue to face barriers to get approved for a mortgage

Home prices have increased at a rate that far outpaces incomes, driving homeownership further out of reach for more Americans

Climate change poses a diverse set of challenges for unprepared cities across the U.S.