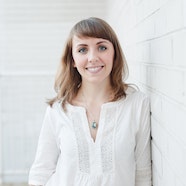 Michelle Delgado
Writer @ Clever Real Estate
Michelle Delgado is a Content Writer at Clever Real Estate, the nation's leading real estate education platform for home buyers, sellers, and investors.
Prior to Clever, Michelle was a self-employed journalist and consultant to software and media clients including Atlantic Media, Knowable Magazine, and CNN's Courageous Studio. 
Michelle's writing about graphic novels, internet subcultures, DIY communities, and DC's small business scene has appeared in The Atlantic, Vox, Smithsonian, Washington City Paper, and numerous other local and national outlets. 
When she isn't writing about real estate, Michelle can be found reading sci-fi, collecting vinyl records, and lovingly tending her Stardew Valley farm.
Education
BA English and American Studies — University of Virginia
Featured Published Articles