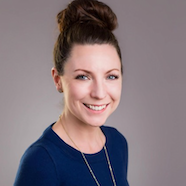 Leandra Beabout
Contributing Writer
Leandra Beabout is an independent journalist and content writer based in Indiana and India. She covers real estate, travel and health, often through the lens of sustainability. Leandra's work has appeared in The Guardian, REALTOR® Magazine, CNN, Reader's Digest, and more.
Featured Published Articles
A detailed review and analysis of Daryl Flood Logistics, a popular moving company in Texas.

A complete review of Corrigan Moving Systems with our analysis of services, pricing, and more.