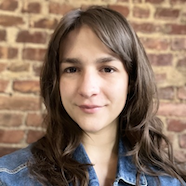 Kelsey McKeon
Contributing Writer
Kelsey McKeon is a Brooklyn-based content marketer with experience writing across a variety of industries, including SaaS technology, marketing, and packaging. Most recently, she published a first-of-its-kind data-driven white paper at Squarespace. You can find her past work on Clutch.co, The Manifest, Squarespace, and G2.
Featured Published Articles
Gen Xers are feeling anxious about retirement. Read on for 17 eye-opening stats about their retirement savings from Clever Real Estate's latest study.

Portland, Oregon, is the best city for stoners in 2023, according to a new study from Real Estate Witch and Leafly. Find out what other cities made the list.

Which U.S. cities have the worst drivers in 2023? A new study from Clever found where motorists should be on their guard.