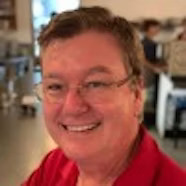 John Schlander
Director of News @ Clever Real Estate
John Schlander is the director of news for Clever Real Estate. His team publishes real estate news and guidance for buyers, sellers, and investors -- from dreaming through closing.
He started at Clever in June after serving six years as managing editor at The Penny Hoarder, a leading personal finance brand. Before that, he worked in various editing roles at the Tampa Bay Times newspaper and website, ending there as the digital general manager.
John lives in Florida and Georgia with his wife, Lana, and puppy, Willow. 
Featured Published Articles
Most Americans say inflation has become a crisis and is likely to continue. Where does that leave home buyers?

Reali, a platform for home buyers and sellers, is closing due to market and fundraising challenges.

A new Netflix series puts eager home sellers before a panel of high-profile property investors in what promises to be real estate's answer to "Shark Tank."