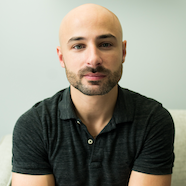 Mark Sette
Content Writer @ Clever Real Estate
Mark Sette is an investing and personal finance expert, helping individuals achieve insight and peace of mind through financial education for over 10 years. At Clever Real Estate, Mark empowers buyers, sellers, and investors of all backgrounds by making real estate knowledge more accessible to everyone.  
Prior to his time at Clever, Mark began his career at MassMutual before joining Wealthsimple, where he played a leadership role in scaling a nationwide investing and financial services platform to thousands of clients and millions in assets managed. Mark's writing has been featured on well known platforms such as Investopedia, Wealthsimple, Capitalize, Yahoo Finance, and The Balance. 
In his spare time, Mark moonlights as a DJ and runs a real estate management company. He has a Certified Financial Planner designation and graduated from Liberty University with a Bachelors in Finance in 2010.
Featured Published Articles
The top real estate apps make the home buying or selling process much easier and can help you achieve your real estate goals. View the top 17 real estate apps of 2022.

Batch skip tracing helps real estate investors generate quality leads. Our guide breaks down how skip tracing works, software reviews and pricing, and more.

Driving for dollars can help you find off-market deals in real estate. Learn more about how to do it and the best driving for dollars apps to automate the process.