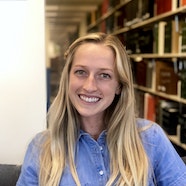 Madison Smith
Featured Author @ Clever Real Estate
Madison Smith is a personal and home finance expert at BestCompany.com that has been featured in Forbes, Finder, and more. She works to help others make positive financial strides in their lives by providing expert insight on anything from credit card debt to home-buying tips.
Follow her on Twitter @maddie_mingus for weekly doses of thought provoking financial content and a chance to connect — don't be shy!
Featured Published Articles
Are you a first time home buyer eager to begin house hunting, but feel overwhelmed with where to start and what to know?