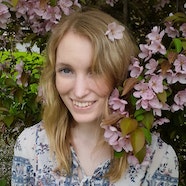 Kristine Cameron
Content Writer @ Clever Real Estate
Kristine Cameron is a content writer at Clever Real Estate, crafting articles to help customers navigate the home buying and selling processes.
Prior to Clever, Kristine graduated with high distinction from the University of Minnesota, Crookston, in May of 2021. She majored in Communication, with an emphasis on Organizational Communication and Public Relations, and minored in Writing.
During her time as a student, Kristine worked as a freelance writer and editor for a variety of organizations. With a special focus on small businesses and digital marketing strategies, she helped brands develop case studies, email campaigns, technical documents, blog posts, and more.
When Kristine isn't reading or writing at work, you can usually find her reading and writing for fun. She also enjoys playing piano, baking, and searching for oddities at thrift shops.
Featured Published Articles