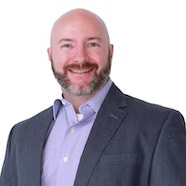 Joseph Hogue
Featured Author @ Clever Real Estate
Joseph Hogue is a real estate investor and online entrepreneur. Born and raised in Iowa, he worked in corporate finance and real estate before starting a career in investment analysis. He has appeared on Bloomberg and CNBC and led a team of equity analysts for a venture capital research firm. He holds a master's degree in business and the Chartered Financial Analyst (CFA) designation.
Featured Published Articles
A mix of residential rentals and commercial property can give you higher returns and less management headaches.