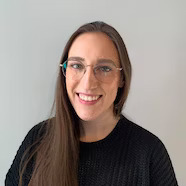 Jasmine Mainguy-Seers
Specialized Moving Concierge
Jasmine is a specialized moving concierge at MovingWaldo, a moving app allowing you to organize your move, save time and money and access all the resources necessary for a smooth move. 
Featured Published Articles
Moving out of your home can be expensive, but there are ways to reduce your costs. Check out this complete list of moving tips for the months leading up to your move and beyond.

Moving is stressful as it is, but finding the wrong mover can add even more stress. Finding the right mover is important.

Learn the 5 steps to take when preparing to move.