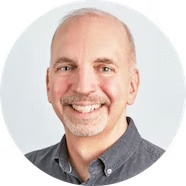 Doug Whiteman
Featured Author @ Clever Real Estate
Doug Whiteman is the editor-in-chief of MoneyWise.com. Previously, he was a senior editor with Bankrate.com, and before that he was a reporter and editor for The Associated Press and the consumer news editor for AP Radio. He has been quoted by The Wall Street Journal, USA Today and CNBC.com and has been interviewed on Fox Business, ABC Radio Network and the syndicated TV show "First Business."
Featured Published Articles
Here's everything you need to know about mortgage gift letters if you're getting the gift of a down payment toward your home.