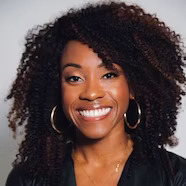 Danetha Doe
Economist + Spokesperson @ Clever Real Estate
Danetha Doe is an economist and spokesperson at Clever Real Estate, the nation's leading real estate education platform for home buyers, sellers, and investors.
An internationally respected economist, Danetha has been recognized as a personal finance expert and millennial thought leader by TIME, the Wall Street Journal, Fast Company, and the Hong Kong Institute of CPAs.
Danetha is the creator of Money & Mimosas, a personal finance site.
When she's not thinking about Economics or real estate deals, you can find Danetha curled up reading a mystery novel or enjoying a bottomless mimosa brunch with her girlfriends.
Education: B.A. Economics, Spanish & Mass Communications (double-minor) - DePauw University
Featured Published Articles