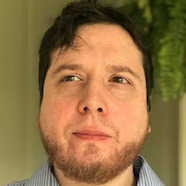 Craig Donofrio
Content Writer
Craig Donofrio is a content writer at Clever Real Estate, the leading real estate education platform for home buyers, sellers, and investors.
Prior to joining Clever, Craig worked as a journalist, editor and copywriter specializing in finance and real estate. His work has appeared in realtor.com, LendingTree, TheStreet, Atlas Obscura, Make Change and Work+Money. 
Craig attended Western Connecticut State University where he graduated with a degree in English. 
When he isn't writing, Craig can be found wrestling with his three dogs and binging '80s action movies. 
Featured Published Articles