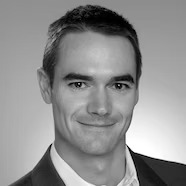 Brian Davis
Featured Author @ Clever Real Estate
G. Brian Davis is a real estate investor and co-founder of SparkRental.com, which helps everyday people build rental income and reach financial independence. In addition to free courses and investing tools, they also provide free landlord software. Brian spends ten months of the year living abroad, loves good wine and bad jokes, and is easy to reach through SparkRental's website or social media!
Featured Published Articles
The 20th century retirement model isn't your only option for retirement income. Here's how how to invest in real estate for retirement to tilt the scales back in your favor.