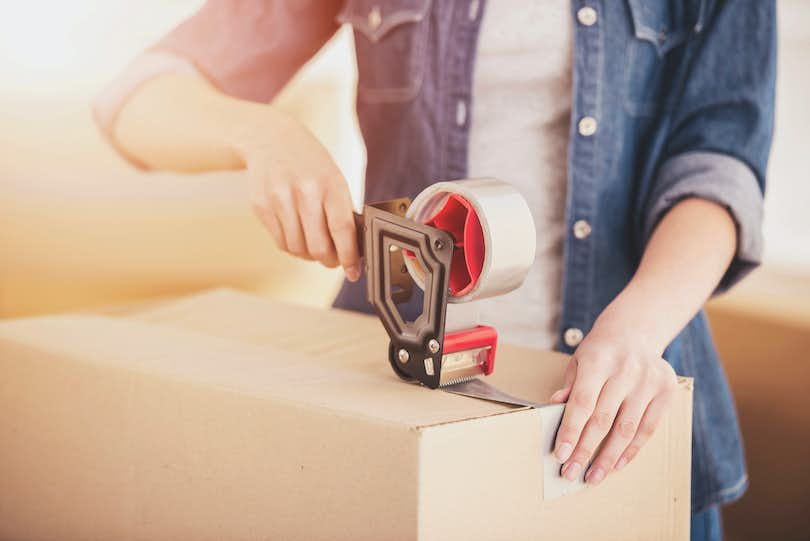 Are you getting ready to make a significant move?
When you prepare to move from home to home, you'll realize there are many crucial things you need to do. One of them is realizing you need a lot of boxes.
Even if your move is local, you could easily spend over $1,000 moving, and the average cost of a long-distance move is nearly $5,000.
Moving is one of the most substantial costs when selling a home.
Some of those moving costs will pay for cardboard boxes that you will only use once, and the costs can mount up when you buy new boxes.
However, you can get boxes for moving for free if you know where to look. It is not uncommon for folks to head to Google and search for where to get boxes for moving near me. Many people don't want to travel far to find boxes when they don't have to.
Where to Get Moving Boxes
Let's look at the best places to get cardboard boxes for free:
U-Haul box exchange
You can get free boxes from people who have just moved through the U-Haul website. Go to the U-Haul Customer Connect Box Exchange web page and enter your location to find someone nearby with free boxes to give away.
If you need to rent a truck at U-Haul, you can kill two birds with one stone when finding boxes.
Facebook
If you are a Facebook user, you can use their marketplace to find free moving boxes. You can filter by your location to pick up some moving boxes nearby.
Nextdoor.com is a neighborhood hub where you can find out a lot of stuff about your local area as well as get hold of some free boxes. Check their classifieds section for people in the neighborhood offering moving boxes.
Craigslist
You can get many different things from Craigslist, and they also have a section for free items. Perhaps someone close to you is giving away moving boxes, but if you cannot find any, you can always post your own ad asking for moving supplies.
Freecycle
Another option is to check for moving boxes from Freecycle. This non-profit organization allows you to find free stuff locally and give away things you no longer need.
Retailers
Large retail stores always receive new shipments, which normally means unwanted cardboard boxes.
If you go to a Walmart, Target, Best Buy, or other large stores when the shelves are being stocked, you should find a good choice of boxes available.
Grocery stores, liquor stores, pharmacies, auto shops, hobby stores, and bookstores are also great places to find free boxes. In particular, bookstores and liquor stores are more likely to have good-quality boxes that can carry a lot of weight.
Restaurants
Fast food restaurants, in particular, often get daily shipments in boxes. As long as you avoid any boxes with food stains, you should be able to avoid your possessions smelling of fast food.
Bars
Bars can be an excellent place to find the same sort of boxes you would expect from liquor stores. You might even find boxes with partitions that you can use to pack glasses.
Friends and family
If you let your friends and family know that you need some boxes to help you move, you might find you get a good supply. People might have boxes stored from the last time they moved or from deliveries. You can use social media to find out if boxes are available quickly.
Recycling center drop-off
Recycling drop-off points can be a great place to find cardboard boxes. You should be able to find a good selection, allowing you to choose those that will best help you pack.
Offices
If you work in a large office, you might be able to source some boxes from there. Perhaps they have a recycling room in the building where you can find a selection of boxes.
Schools and libraries
Both of these will receive shipments of books, with schools receiving more at the beginning of the school year. These types of boxes will be sturdy enough to take your heaviest possessions. Ask at the front desk of the school if there are any available.
Apartment buildings and college dorms
These buildings have a lot of people moving in and out, with dorms being a perfect place to look near the beginning of the school year. Make sure to ask before looking for boxes on private property, though.
A new resident in the neighborhood
If you have a neighbor who has just moved in, you can welcome them to the area and inquire about boxes simultaneously. They might have left some boxes outside for recycling, but even then, ask rather than take them.
Final Thoughts on Where to Get Moving Boxes
While it is always great to find free moving boxes, there are also some paid alternatives when you are in a hurry.
Home Depot, Lowes, and Walmart are three of the best places to purchase moving boxes. As you might expect, all of these three big retailers offer moving boxes for sale.
All three have ample boxes, whether you need something large or small. Remember not to wait until the last minute to get your boxes for moving.
Planning is one of the best tips for keeping stress at bay when moving. Best of luck with your relocation.