Wherever you are in your home buying journey, you've probably heard about homeowners associations and wondered: Is a homeowners association right for me? We've got you covered with the top five things you need to know about homeowners associations.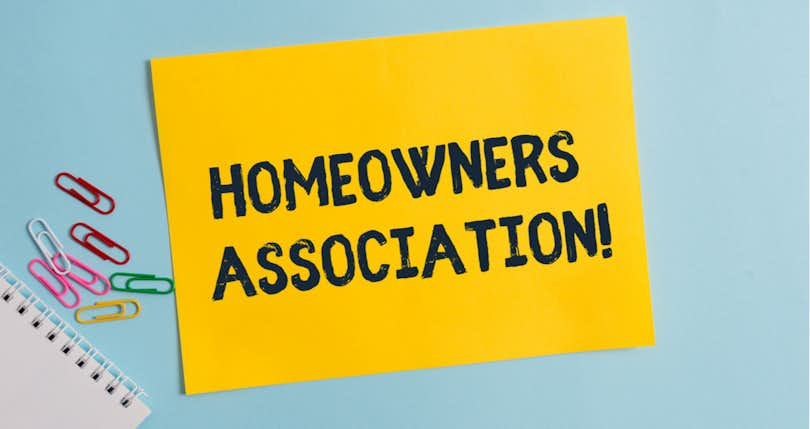 Whether you have just begun your home buying journey or have found your dream home, you'll have to figure out if buying a home within a homeowners association (HOA) is right for you. There are tons of different factors that will influence your choice, from costs to curtain color, HOAs can affect them all.
Performing research will help you to determine whether you would like to own a home within an HOA. An experienced local real estate agent will show you homes that suit your needs. A Clever Partner Agent can get you into your dream home and qualify you for Clever Cash Back after closing.
Is a Homeowners Association Right for You?
Homeowners associations are made up of members of homeowners, as the name suggests, in a single neighborhood or condominium. Homeowners pay a monthly fee or yearly lump sum that goes directly to the homeowners association's fund. This money is pooled and then distributed to cover any utility, maintenance, amenity, additions, and repairs in the neighborhood.
Sometimes, the rules of HOAs can be too strict for homeowners who want more freedom to make changes that suit their needs and style. For example, there have been HOA horror stories where the association oversteps their bounds and even endangers others for the sake of a rule. These may be isolated incidents, but it's important to read up on the rules of any HOAs that you are considering buying into.
Five Things to Know About Homeowners Associations
1. HOAs Lower the Cost of Repairs
Every homeowner dreads the time when their home needs major repairs. Homeowners report spending $2,676 annually on maintenance and repair costs. However, a major repair can significantly increase that figure.
HOAs keep reserve funds that will help to cover repair costs, but a major repair will likely result in assessment fees. If a shared use space, like a laundry room or community pool, needs an emergency repair, the HOA may charge members a fee on top of their regular bill. The assessment fee is usually the repair costs split among all of the members of the HOA.
2. Property Management Is Handled by Your HOA
Typically, an HOA will cover the costs of property management, sometimes in-house. However, HOAs can hire a property management company to take care of the day-to-day management of the condominium or neighborhood.
Homeowners should be wary of property management companies who do a poor job of keeping up with repair requests or don't do the work necessary to maintain the property. If you have concerns about a property management company, it pays to do your due diligence before buying into an HOA that employs one.
Save thousands with Clever Cash Back!
Eligible buyers get part of their purchase price back after closing.
3. HOAs Can Impose Liens on Your Property or Evict You
Homeowners associations have strict rules that members must abide. If a member breaks the rules of the HOA, they may be fined. These fines will vary in cost, but it's a good idea to make sure that you are aware of them prior to signing.
If a member does not pay their fines or does not follow the rules of the HOA, it is well within the rights of the HOA to place liens on a property, foreclose your property, and send unpaid fines to collections which will negatively impact credit.
4. The Cost of HOA Fees Can Change
HOA fees can increase or decrease over time. While the cost will typically stay within a certain range, unexpected charges such as an emergency repair can raise the cost of dues. The cost of seasonal maintenance can also influence the cost of your dues.
5. HOAs Can Increase Your Property Values
Property that is governed by a homeowners association can sometimes appreciate in value simply because it is a part of the HOA. If you are concerned with the resale value of your home, then HOAs should definitely be on your radar. Ultimately, it is up to you to determine whether or not buying into an HOA is right for you.
How Clever Can Help You
When buying a home an experienced real estate agent is your best bet when it comes to cracking the code of HOAs. A Clever Partner Agent can help you to understand HOA rules and costs. If you decide HOAs aren't for you, they will help you find a great home without an HOA.
Working with a Partner Agent might also qualify you for Clever Cash Back after closing.