Wholesalers need to draw up contracts that allow them to find real estate buyers and earn a fee for their work. Each state has different laws related to wholesaling; make sure you know these laws, and the risks of wholesaling, before you send out contracts.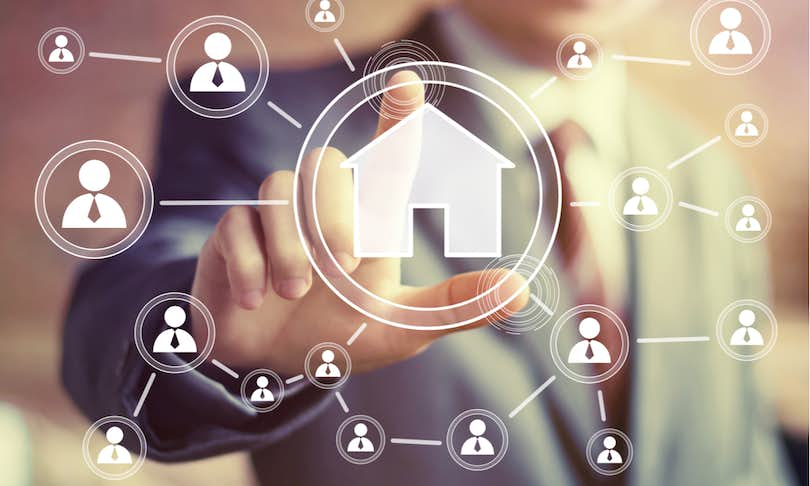 One of the drawbacks of real estate is that initial investments can be pricey. Not every first-time investor has the cash to make a down payment on a house, even if they can guarantee returns in a few months' time. Luckily, if you want to start playing the real estate game, you actually don't have to have any money at all. You don't even have to leave your house!
Investors can generate income by wholesaling. Take a look at how wholesaling works, how you can use it to make money from the comfort of your own home, and what it takes to draw up your first contract and start making money.
How does wholesaling work?
Wholesalers act as middlemen in the real estate game. They connect motivated sellers to buyers and receive compensation for their work.
Some wholesalers choose to buy up a large amount of cheap properties that they can later sell individually for a profit. Other wholesalers don't have to put any money down on properties; they simply gain the ability to sell properties to investors or buyers.
Let's look at this second option. This strategy can help new real estate investors earn money from the real estate game without any initial investment. If you can find the right buyers and sellers online, you can complete the entire transaction without putting on pants.
In order to earn the right to sell properties and earn money from investors who eventually buy the property, wholesalers have to draw up purchase agreements and other wholesale real estate contracts. When done right, these contracts can make the entire process go smoothly. When contracts fail to cover all of the elements of the wholesale process, the wholesaler might find themselves in trouble.
The Importance of Wholesaling Contracts
If it took a few reads to understand the process of wholesaling, you're not alone. It almost sounds too good to be true - and for some sellers, the process is downright confusing. Wholesaling contracts are the best way to clearly communicate your intentions with a seller and save yourself from losing out on an investment.
In short, the wholesaling contract lays out the process for sellers and gives the buyer the wholesaler the ability to find a buyer.
The first part of the contract is the Wholesale Purchase Agreement. This gives the wholesaler the control over selling the property. This agreement will also lay out the terms that the wholesaler must follow; namely, they have to find a buyer for the property within a certain period of time.
Once the wholesaler finds a buyer for the property, the wholesaler will draw up an Assignment Agreement. This contract will hand over the control of the property to the buyer. Within this assignment agreement, wholesalers will need to lay out the terms of the assignment fee. (The assignment fee is the compensation that the wholesaler will receive for connecting the seller and buyer.)
Once the assignment agreement is signed, the buyer is free to purchase the property from the seller.
Wholesalers can find templates for purchasing agreements and other contracts online, but talk to an attorney before you use these contracts for actual transactions. Make sure you include all of the terms of the wholesale transaction in these agreements to ensure that you don't lose out if something happens to the property and you cannot find a seller.
What to Include in Wholesale Real Estate Contracts
Assignment agreements don't have to be more than one page, but purchase agreements should include certain terms to reduce your risk. Before you use a wholesale real estate contract template, make sure it includes the following information:
Parties involved (wholesaler, seller, buyer)
Condition of the property, what is included in the sale, and financing options
Deed type
Terms for inspecting the property and how to handle required repairs
What happens if the property is damaged while the wholesaler is finding a buyer
Deadlines for finding a buyer or investor
What will happen if the wholesaler cannot find a buyer or the buyer does not get title insurance
Assignment fees
These contracts will benefit you just as much as they will benefit the other parties, so do not send out these contracts without a full understanding of what is in it.
Know The Risks of Wholesaling
Wholesaling is not as well known as other real estate investment strategies. Although real estate is generally a safe investment, wholesaling comes with unique risks. Before you jump into wholesaling, makes sure you know these risks and what you can do to protect yourself.
Legality of Wholesaling
While you are conducting research, you might come across one troubling question: Is wholesaling legal?
A middleman is not the same as a real estate agent. Wholesalers may come into trouble if they advertise a property using language reserved for licensed real estate professionals. This varies from state to state, so before you start wholesaling, look up the laws of how you can and can't conduct wholesaling transactions and advertise your properties.
If You Can't Sell a Property
Other wholesalers run into trouble when they can't seem to sell a property. (After all, motivated sellers may just be desperate.) If the seller doesn't fully understand the wholesaling process, they might get annoyed when the wholesaler promises that the house will be sold and back out later.
The best way to avoid this risk is to clearly communicate your role as a wholesaler. Don't just leave a clause in the wholesale contract about what will happen if you can't sell the property in a certain amount of time. Talk to the seller and directly discuss what will happen if you run into complications trying to sell.
Benefits of Wholesaling
Once you have accounted for the risks and drawn up contracts that limit your liability, you can enjoy all the benefits of wholesaling.
Remote Income
If you are connecting sellers and buyers online, you don't need to conduct any in-person meetings. Remote wholesalers can draw up and send out contracts from all corners of the world. This flexibility also allows you to wholesale real estate in different markets across the country. (Just know the laws of each state where you wholesale properties.)
Quick Turnaround
Purchase agreements limit the time that wholesalers can find buyers. Once the wholesaler builds up a network of buyers for these properties, these deadlines will be no big deal. Many wholesalers build up a network of buyers who are waiting for properties to invest in or flip.
Learn about the basics of building up a buyer's list in our step-by-step guide to wholesaling.
No Money Required
All it takes is motivation to start a wholesaling business. As you start to earn money from assignment fees, you can diversify your real estate portfolio by buying real estate properties. For some, wholesaling is a full-time job. For others, it's a great way to start investing in the real estate market and get a feel for what it takes to buy and sell property.
Looking for alternative ways to invest in real estate without putting any money down? Read our blog post for more information.
Don't forget to protect yourself from risks as you prepare to reap the benefits of wholesaling. A comprehensive wholesale real estate contract can help you get the most out of this type of real estate investment.
Related Articles
You May Also Like